THE INFLUENCE OF COMPONENT MATERIALS TYPES AND APLICATION ON THE CHLORIDE ION CONTENT IN SELF-COMPACTING CONCRETE
Abstract
Considering that one of the most common causes of reinforcement corrosion, and consequently degradation of concrete structures, are chloride ions, it is of utmost importance to know their concentration in concrete. This paper presents the limitations of the chloride ions content in concrete and classes according to European regulations, and the experimental research on the magnitude of the influence of applied component materials on the chloride content in various types of self-compacting concrete.
The research presented that the dominant influence in respect of the increase of the chloride ions content in concrete, is of cement and then of a recycled concrete aggregate. The application of additions - limestone filler and fly ash and river aggregate results in the reduction of the chloride concentration in the concrete.
Through factorial analysis, modeling of the functional dependence of chloride content and application of different types of component materials was performed.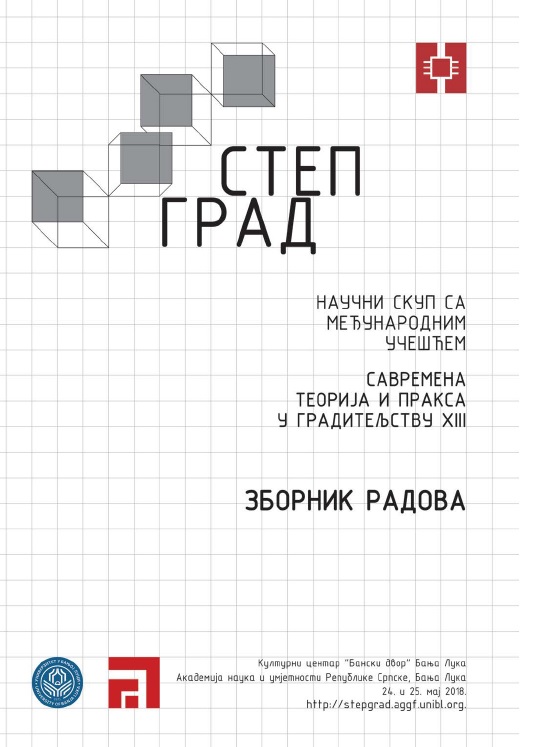 Downloads
How to Cite
[1]
G. Broćeta, "THE INFLUENCE OF COMPONENT MATERIALS TYPES AND APLICATION ON THE CHLORIDE ION CONTENT IN SELF-COMPACTING CONCRETE", STEPGRAD, vol. 1, no. 13, Oct. 2021.