ENERGY EFFICIENCY IN RESIDENTIAL BUILDINGS, LESS STRAIGHT FORWARD THEN PRESUMED
Abstract
Since the 1990s, the successive EU directives and related national or regional legislations require new construction and retrofits to be as much as possible energy-efficient. Several measures that should stepwise minimize the primary energy use for heating and cooling have become mandated as requirement. However, in reality, related predicted savings are not seen in practice. Two effects are responsible for that. The first one refers to dweller habits, which are more energy-conserving than the calculation tools presume. In fact, while in non-energy-efficient ones, habits on average result in up to a 50% lower end energy use for heating than predicted. That percentage drops to zero or it even turns negative in extremely energy-efficient residences. The second effect refers to problems with low-voltage distribution grids not designed to transport the peaks in electricity when
sunny in summer. Through that, a part of converters has to be uncoupled now and then, which means less renewable electricity. This is illustrated by examples that in theory should be net-zero buildings due to the measures applied and the presence of enough photovoltaic cells (PV) on each roof. We can conclude that mandating extreme energy efficiency far beyond the present total optimum value for residential buildings looks questionable as a policy. However, despite that, governments and administrations still seem to require even more extreme measurements regarding energy efficiency.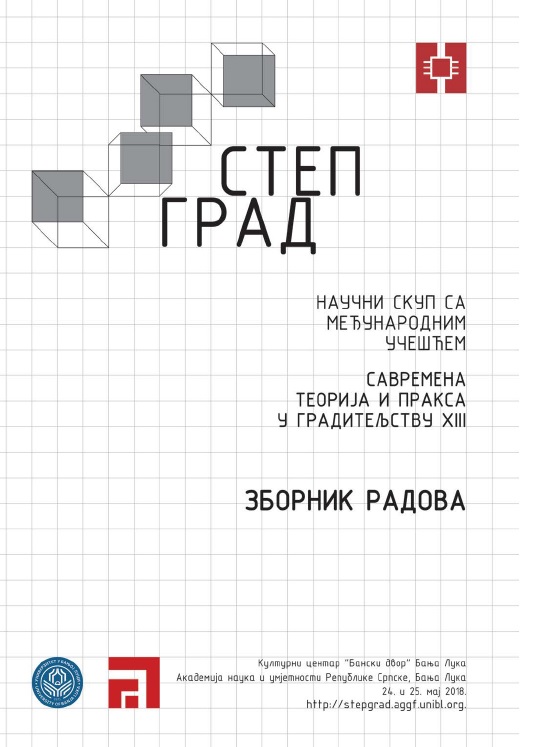 Downloads
How to Cite
[1]
H. Hens, "ENERGY EFFICIENCY IN RESIDENTIAL BUILDINGS, LESS STRAIGHT FORWARD THEN PRESUMED", STEPGRAD, vol. 1, no. 13, Oct. 2021.