EFFICIENCY ANALYSIS OF THE REFRIGERATION SYSTEM IN FRATELLO TRADE AD BANJA LUKA
Abstract
The aim of this paper is to show the importance of choosing a refrigerant in cooling plants, and to provide an insight into how this choice influences the system in terms of its efficiency and cost-effectiveness. The analysis of the influence of a refrigerant on the system's efficiency and cost-effectiveness was done on an example of a refrigerator storing frozen fish in Fratello Trade AD, Banja Luka. Using the parameters of this system, this study examines whether the plant would be more efficient and economical if another
refrigerant was chosen. The existing refrigerant used by this plant is R-404A. Segments that are examined in terms of efficiency and economy include the performance coefficient of the plant and the annual consumption of electricity, that is, their respective costs. The performance coefficient of the plant gives an insight about the correspondence between kW of input electricity and kW of cooling power generated in the system. The higher this coefficient, the more efficient the system is. The calculation of annual energy consumption helps to determine which refrigerantis most cost-effective. The paper shows the analysis based on the choice of the refrigerant.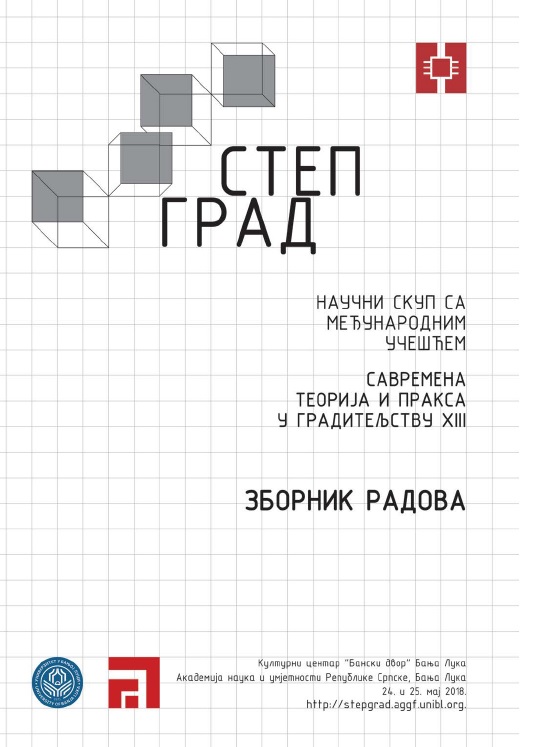 Downloads
How to Cite
[1]
G. Tica, "EFFICIENCY ANALYSIS OF THE REFRIGERATION SYSTEM IN FRATELLO TRADE AD BANJA LUKA", STEPGRAD, vol. 1, no. 13, Oct. 2021.