THE POSSIBILITY OF REVITALIZATION AND PURPOSE ALTERATION OF SCHOOLS IN CRNA TRAVA MUNICIPALITY
Abstract
Large migrations in the postwar period have mostly influenced stagnation, and
demographic depopulation of the rural territory of Crna Trava. The fate of the village
was also shared by educational institutions, there were around 20 them in this
municipality. Along with the loss of basic educational functions, the care of the local
government for this type of institutions stops. The majority of schools was torn down or
is in a very bad condition, and the existing ones are still working with a small number of
students. This paper analyses the problem of regeneration of existing buildings that are
decaying and losing their purpose. The focus is on examining the possibilities of
converting these buildings into some other appropriate purpose in order to save the
important historical and architectural material, to create conditions for small business
development, cultural events, etc. In general, the institutional capacity of the village
would be increased, and thus the conditions of life would be raised to a higher level.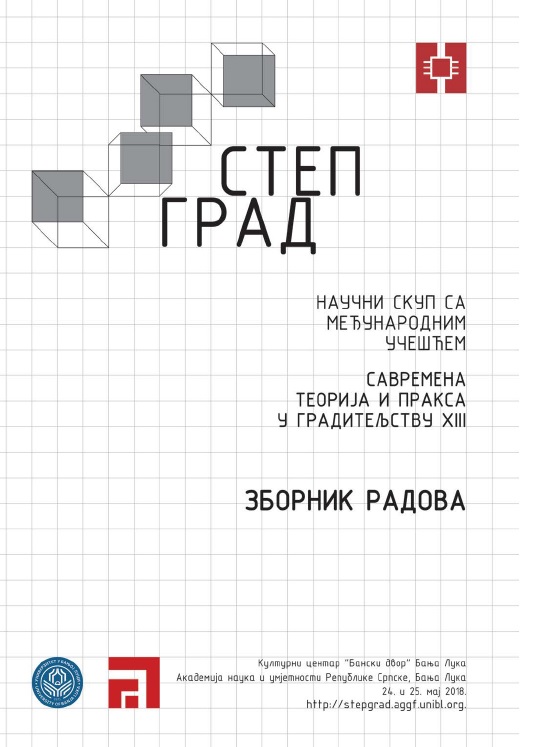 Downloads
How to Cite
[1]
A. Momčilović-Petronijević, "THE POSSIBILITY OF REVITALIZATION AND PURPOSE ALTERATION OF SCHOOLS IN CRNA TRAVA MUNICIPALITY", STEPGRAD, vol. 1, no. 13, Oct. 2021.