MODERN STRUCTURAL CONCEPTS FOR HIGH-RISE BUILDINGS
Abstract
Architecture of high-rise buildings depends on many factors, which greatly vary from
initial concepts, functionality of designed spaces, its proportions to human perception and
urban context, and structural support and technological capabilities to support desired
concept. Thus, in any analysis of the factors that architecture depends on is its structural
support, which has to fulfill four primary structural requirements: static equilibrium,
stability, strength and rigidity of the structure. A turnover for fast development in
construction of high-rises occurred in the second half of the 20th century; strong economy
forced and supported technological developments, and even the new generation of
computers and software helped in the development of more efficient structural systems.
Innovative structural systems such as tubular forms, outriggers, diagrids and
megastructures enabled design and construction of high–rise structures as common thing
and inevitable part of new living style.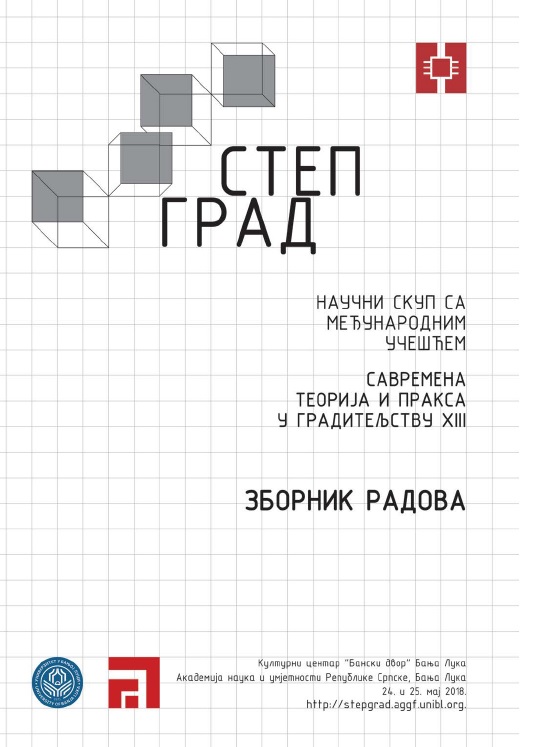 Downloads
How to Cite
[1]
I. Kovačević, "MODERN STRUCTURAL CONCEPTS FOR HIGH-RISE BUILDINGS", STEPGRAD, vol. 1, no. 13, Oct. 2021.