THE FLOOD THREAT MAPPING OF THE KOLUBARA RIVER BASIN USING THE LEICA ALS80HP LASER SCANNER
Abstract
Every year, floods cause great damage in the Republic of Serbia. The lack of solutions for flood risk
management and prevention during their escalation causes great financial deficit. One of the
solutions for achieving stability in this sphere is creating a map of flood threats and risk according
to the European Flood Directive. The task of the IPA2014 action is the creation of those maps using
the latest technology in laser scanning of terrain, or LiDAR sensors. Scanning the terrain from air
using the aforementioned technology gathers data which by later processing results in very precise
digital models of terrain which are used as the foundation for mapmaking.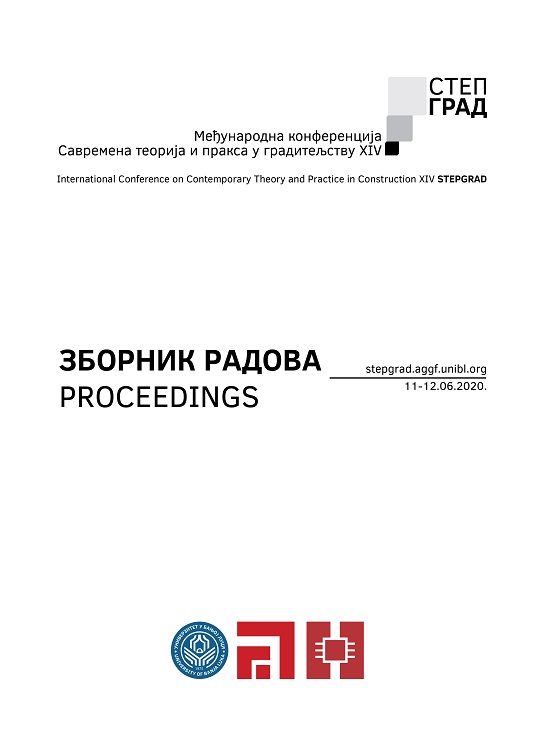 Downloads
How to Cite
[1]
D. Sekulović, M. Basarić, and I. Garić, "THE FLOOD THREAT MAPPING OF THE KOLUBARA RIVER BASIN USING THE LEICA ALS80HP LASER SCANNER", STEPGRAD, no. 14, Jun. 2020.