THE NATIONAL ASSEMBLY HOUSE OF THE REPUBLIC OF SERBIA AND THE SPACE IN FRONT OF IT AS A SYMBOL OF THE VISUAL REPRESENTATION OF POWER
Abstract
The National Assembly House of the Republic of Serbia, in Belgrade, is a monumental public
building, which has, from the very beginning of its existence, represented basic political and cultural
interests and preferences. It has remained the visual paradigm of Serbia's national course and
sovereignty to this day. It has had great importance throughout its history. This paper deals with the
use of the premises of the National Assembly and the image of the Assembly being developed in the
state repository. In the service of various ideological determinants, the House of the National
Assembly has been recognized as an architectural symbol that has often been conquered by the
authorities. The aim of the paper is to show how the architectural symbol of the city becomes a
visual indicator of power,i.e., a concrete indicator of the structure of gaining and losing power.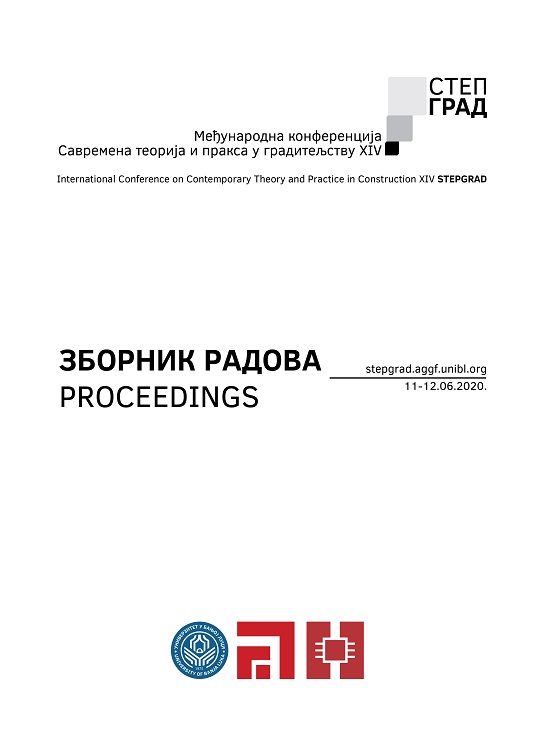 Downloads
How to Cite
[1]
D. D. Kocić and V. Stefanović, "THE NATIONAL ASSEMBLY HOUSE OF THE REPUBLIC OF SERBIA AND THE SPACE IN FRONT OF IT AS A SYMBOL OF THE VISUAL REPRESENTATION OF POWER", STEPGRAD, no. 14, Jun. 2020.