PREFABRICATED TIMBER PANELS APPLICATION POSSIBILITIES FOR THE ENERGY REFURBISHMENT OF RESIDENTIAL BUILDINGS ENVELOPE IN BOSNIA-HERZEGOVINA AND SLOVENIA
Abstract
System of prefabricated modules installed on the existing building envelope is one alternative
solution for deep energy refurbishment of buildings in the European Union. It allows thermal
upgrade installation of new parts in the HVAC system. Moreover, some elements of the envelope
can be made of renewable materials. This research compares the residential building stock and
identifies potential types of buildings for energy refurbishment in Bosnia and Herzegovina and
Slovenia. It presents refurbishment possibilities of existing residential building stock in both
countries with prefabricated timber panels. It also presents potential obstacles to the wider
application of this refurbishment solution.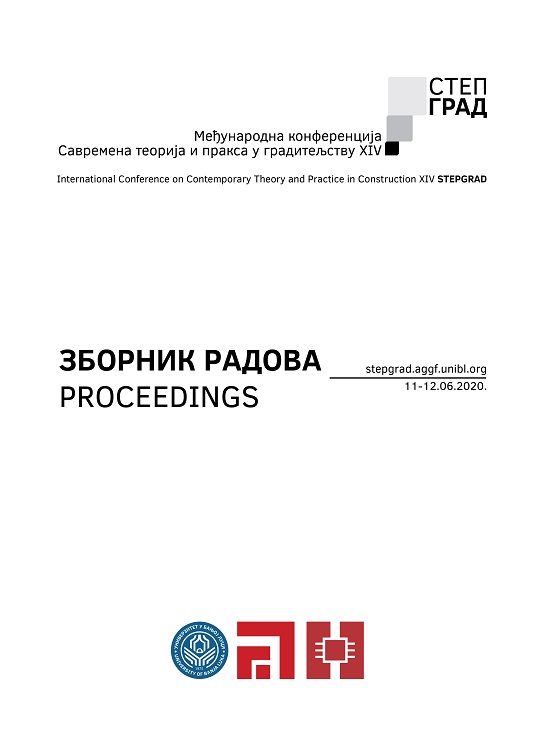 Downloads
How to Cite
[1]
D. Gajić, A. Sandak, S. Peulić, Črtomir Tavzes, and T. Mavrič, "PREFABRICATED TIMBER PANELS APPLICATION POSSIBILITIES FOR THE ENERGY REFURBISHMENT OF RESIDENTIAL BUILDINGS ENVELOPE IN BOSNIA-HERZEGOVINA AND SLOVENIA", STEPGRAD, no. 14, Jun. 2020.