NON-LINEAR ANALYSIS OF BUILDING STRUCTURES IN SEISMIC AREAS ACCORDING TO THE EUROPEAN STANDARDS, CASE STUDY
Abstract
For the design and construction of buildings in seismic areas the European Standard EN 1998-1:
2004 offers two non-linear methods, namely: a non-linear pushover based static method and a nonlinear
dynamic method. This paper discusses those methods which differ from one another in respect
to accuracy, simplicity and transparency. Non-linear static procedures were developed in the world
with the aim of overcoming the insufficiency and limitations of linear methods, whilst at the same
time maintaining a relatively simple application. All procedures incorporate performance-based
concepts paying more attention to damage control. Application of the presented procedures is
illustrated by means of an example of an eight-story reinforced concrete frame building.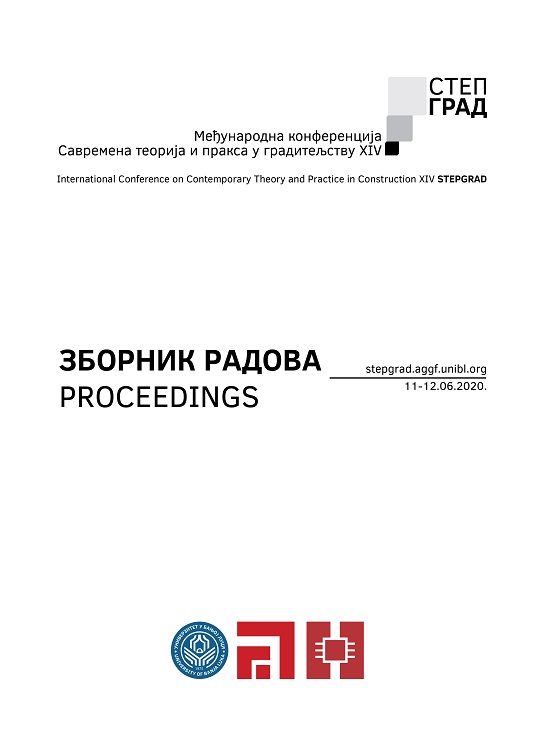 Downloads
How to Cite
[1]
M. Čaušević and S. Mitrović, "NON-LINEAR ANALYSIS OF BUILDING STRUCTURES IN SEISMIC AREAS ACCORDING TO THE EUROPEAN STANDARDS, CASE STUDY", STEPGRAD, no. 14, Jun. 2020.