USING OF LOW COST MOISTURE SENSORS IN LABORATORY EXPERIMENTS
Abstract
Soil moisture is one of crucial parameters in modeling and analysis of groundwater flow. Measurement of soil water dynamics improves the understanding of processes and is vital for good groundwater flow model calibration. Determining soil moisture change during time by laboratory methods, as an integral part of practical classes, requires significant material and financial resources. Nowadays, relatively cheap sensors for measuring soil moisture are available. They could be combined with affordable data loggers to speed up the measurement procedure and to reduce cost price. In this paper, the possibility of using these sensors for measuring soil moisture and their usage for the educational experimental exercises in a field of hydraulic engineering was investigated. The paper first presents the procedure of sensor calibration for four different sensors used in two types of soil, and then their usage in a simple hydraulic engineering experiment.
References
M. Makismović, "Mehanika tla", Univerzitet u Beogradu, Građevinski fakultet Beograd, 1995,
B. Radičević, Đ. Vukić, Đ. Ercegović, M. Oljača, "Mjerenje vlažnosti tla", Poljoprivredna tehnika, broj 4, decembar 2008, str 25 - 36, UDK:336.142,
J. Hrisko, "Capacitive Soil Moisture Sensor Theory, Calibration, and Testing," no. July, 2020, doi: 10.13140/RG.2.2.36214.83522.
Arduino For Beginners, www.Arduino.com, vol. 4, no. 2, pp. 457–463, 2018,
D. Stanoković, "Fizičko tehnička mjerenja - senzori" Univerzitet u Beogradu, Beograd 1997,
Murtiningrum, Ngadisih, F. A. Rizqi, and M. I. Ulumuddin, "Irrigation volume calculation based on soil wetting pattern in trickle irrigation," IOP Conf. Ser. Earth Environ. Sci., vol. 365, no. 1, 2019, doi: 10.1088/1755-1315/365/1/012010,
https://www.arduino.cc/en/software,
http://www.cheapvegetablegardener.com/how-to-use-vegetronix-soil-moisture,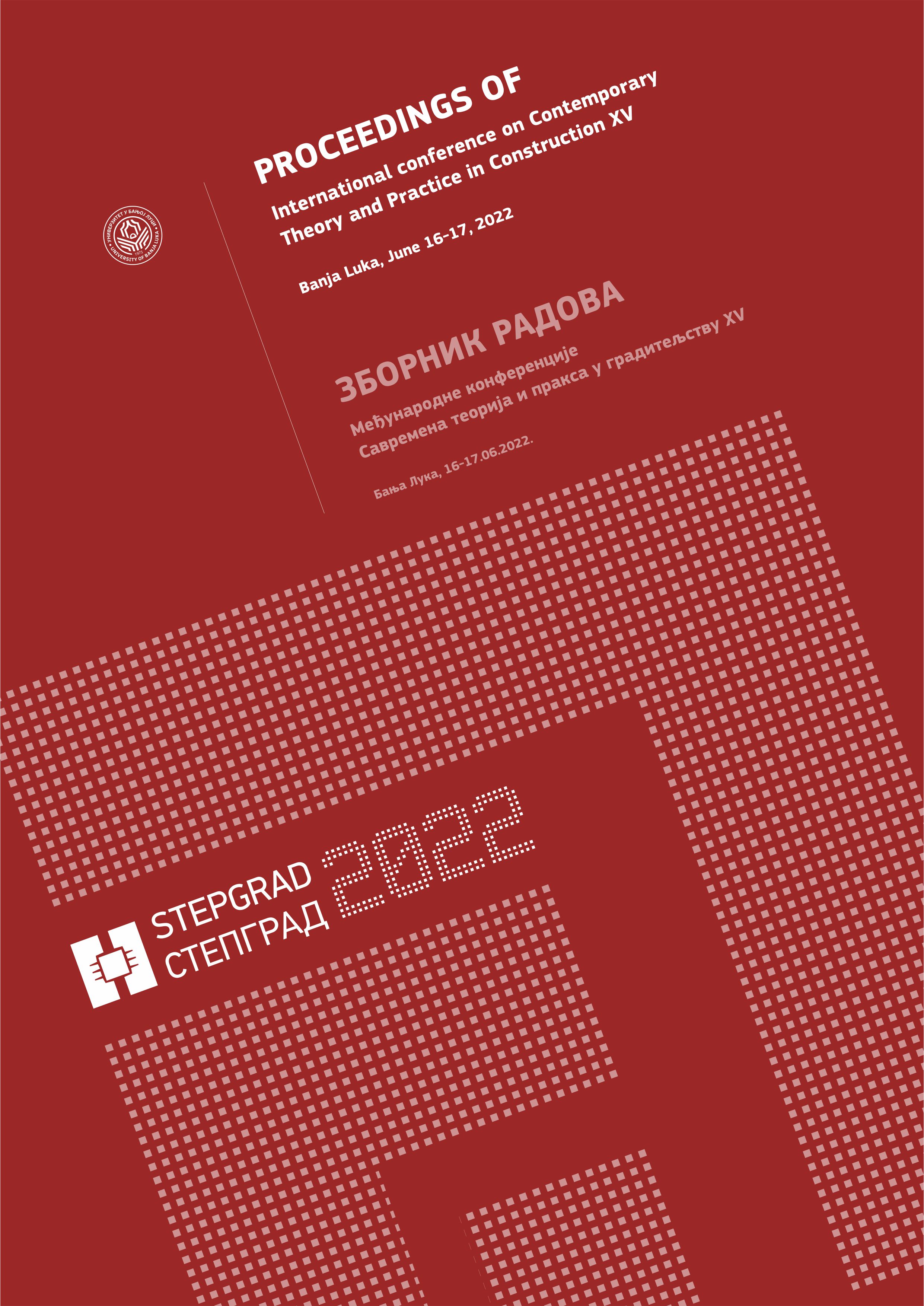 Downloads
How to Cite
[1]
P. Praštalo, L. Brajović, and D. Prodanović, "USING OF LOW COST MOISTURE SENSORS IN LABORATORY EXPERIMENTS", STEPGRAD, vol. 1, no. 15, pp. 530-539, Oct. 2022.