DETERMINATION OF VENTILATION HEAT LOSSES THROUGH BUILDING ENVELOPE – A CASE STUDY
Abstract
In this paper the experimental procedure for the determination of ventilation heat losses across building envelopes has been shown. The alternative name for this method is Blower Door Test or Fan Pressurization method. This text is a user manual for the determination of ventilation heat losses and parameters which is used to describe the air permeability of buildings. The experiment examination was performed at the office with old and after with new windows. The results were compared, and a significant contribution of new windows was shown.
References
A. Kijanović, N. Rudonja, M. Gojak, ''Experimental and numerical examination of fire thermal transmittance of the PVC window frame of six cavities with double glazed glass filled with argon'', in 50. Međunarodni Kongres i Izložba o KGH, 2019, pp. 329-334.
ISO 9972 Thermal performance of buildings – Determination of air permeability of buildings – Fan Pressurization method, ISO, 2015.
Rulebook on energy efficiency of buildings, (Official Gazette, number 61/2011)
''Beauford Wind Scale.'' Internet: https://www.spc.noaa.gov/faq/tornado/beaufort.html [Feb. 24, 2022]
''Blower Door User Manual.'' Internet: https://www.ivytools.com/v/tec-documents/Minneapolis-Blower-Door-Manual.pdf [Feb. 24, 2022]
D. Brazhanova, V. Stoyak, M. Ibragimova, A. Terziev, ''Methodology for determination of heat losses from infiltration and ventilation and heat gains from people in overall energy balance of the building'', in 25th Scientific Conference on Power Engineering and Power Machines (PEPM'2020), 2020, 10 pages
D. Suszanowicz, ''Optimisation of heat loss through ventilation for residential buildings'', in Recent Advances in Urban Ventilation Assessment and Flow Modelling, MDPI, 2019, pp. 148-157.
F. Flourentzou, S. Pantet, ''Theoretical and real ventilation heat losses and energy performance in low energy buildings'', EPFL Innovation Park, Lausanne, Switzerland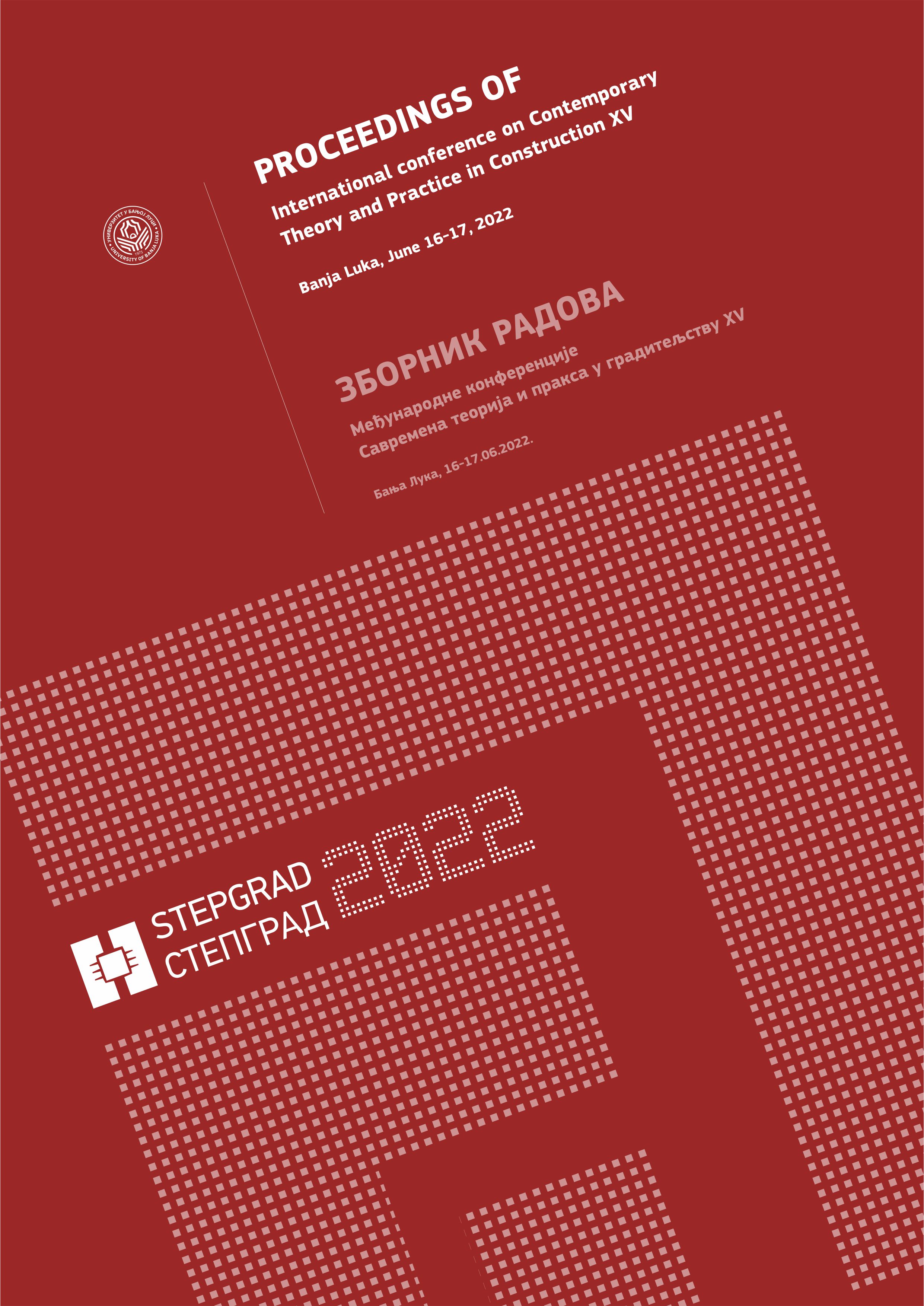 Downloads
How to Cite
[1]
S. Ilić, M. Mirković Marjanović, M. Malešev, and A. Kijanović, "DETERMINATION OF VENTILATION HEAT LOSSES THROUGH BUILDING ENVELOPE – A CASE STUDY", STEPGRAD, vol. 1, no. 15, pp. 552-558, Oct. 2022.