ANALYSIS OF REVITALIZATION AND CONVERSION OF CULTURAL AND HISTORICAL SITES ON THE EXAMPLE OF RENZO PIANO BUILDING WORKSHOP-PATHE FOUNDATION
Abstract
Designing and building a new building in a historic city block is connecting modern and contemporary architecture with existing historically significant buildings. The Pate Foundation of the Renzo Piano Buiding Workshop design team is located in Paris, France. The subject of research of this paper would refer to the analysis of revitalization and conversion of cultural and historical objects. The aim of this paper is to use a detailed analysis of the origin and development of all buildings on the site to indicate the ability of designers that their architectural building can get a good aesthetic solution that fits into the environment and does not disturb the cultural and historical significance of previous and existing buildings.
References
www.archello.com
www.inexhibit.com
www.archdaily.com
www.nybooks.com
www.architectmagazine.com
www.architizer.com
www.architectureau.com
www.pinterest.com
www.google.com
www.divisare.com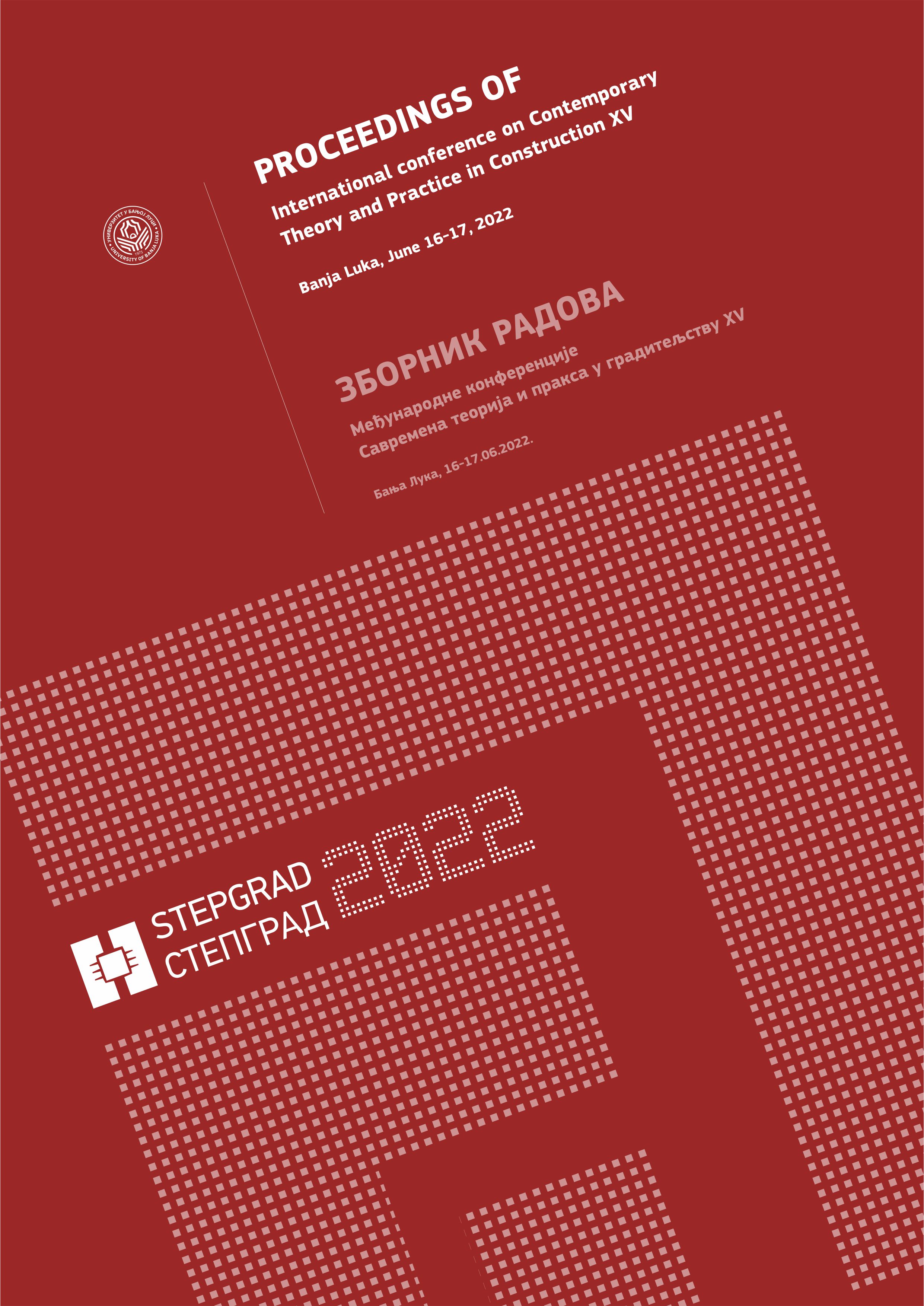 Downloads
How to Cite
[1]
J. Vukanić, "ANALYSIS OF REVITALIZATION AND CONVERSION OF CULTURAL AND HISTORICAL SITES ON THE EXAMPLE OF RENZO PIANO BUILDING WORKSHOP-PATHE FOUNDATION", STEPGRAD, vol. 1, no. 15, pp. 659-667, Mar. 2023.