INTESTINAL NEMATODES IN DOGS AND CATS IN BANJA LUKA, REPUBLIKA SRPSKA
Abstract
Some intestinal nematodes of dogs and cats show zoonotic potential, and therefore they
are of public-health significance. In the territory of the city of Banja Luka, 149 samples were
examined (131 of dogs and 18 cats), with 40 samples of dog feces collected from two public areas
in the city. Parasitological examination (saturated zinc sulfate floatation and determination of larvae
and adult parasites in feces) resulted in the following data: Toxocara canis (9.16%),
Ancylostomatidae (5.34%), Trichuris vulpis (7.63%), Toxascaris leonina (1.52%), Toxocara cati
(33.3%), Trichuris spp. (5.5%) and Hydatigera taeniaeformis (5.5%). On the basis of the obtained
results we can conclude that the intestinal nematodes are more widespread than is generally
assumed and therefore represent a health problem for dogs and cats in the territory of Banja Luka.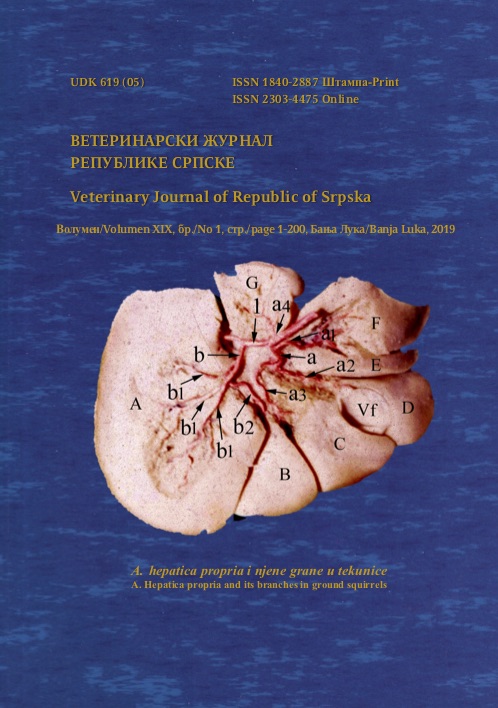 Downloads