Editor's Column
Abstract
THE second issue of Electronics journal in December 2020
brings new research in the fields of image processing and
integrated circuit design but also many challenges caused by
the COVID-19 pandemic that affected all the aspects of our
lives globally. Unfortunately, COVID-19 also brought away
our friend and renowned member of the Editorial Board of the
journal "Electronics", prof. Ninoslav Stojadinovi´c who passed
away on 25 December 2020. In honor to this great scientist,
educator, and influential leader, our founder and honorary
Editor-in-Chief, prof. Branko Doki´c, accepted to pass to our
knowledge at least a tiny part of prof. Stojadinovi´c's rich and
fruitful professional life within "In Memoriam" section.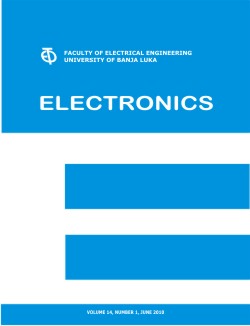 Downloads
License
Articles submitted to the journal should be original contributions and should not be under consideration for any other publication at the same time. Authors submitting articles for publication warrant that the work is not an infringement of any existing copyright and will indemnify the publisher against any breach of such warranty. For ease of dissemination and to ensure proper policing of use, papers and contributions become the legal copyright of the publisher unless otherwise agreed.