DISCURSIVE HABITUS OF SOCIOLOGY
Abstract
This paper analyzes the problem of paradigm and discourse in
contemporary sociology. Problems of delays in paradigmatic development of
modern sociology manifested as ignoring or running away from the paradigm and
the urge to declare "low" theoretical discussion and "minor" issues of a paradigm
or "grand theory" are considered. Special attention is paid to the order of
paradigms in sociology as a science, about the great impact of relativism,
constructionism and deconstruction of common sense in establishing and
developing the contemporary conceptual sociological paradigm. It is noted that the
most of the problems in contemporary sociology come from the discourse about the
crisis, a lack of understanding of its role and importance in sociological theory, as
well as the conversion of the discourse into the paradigm.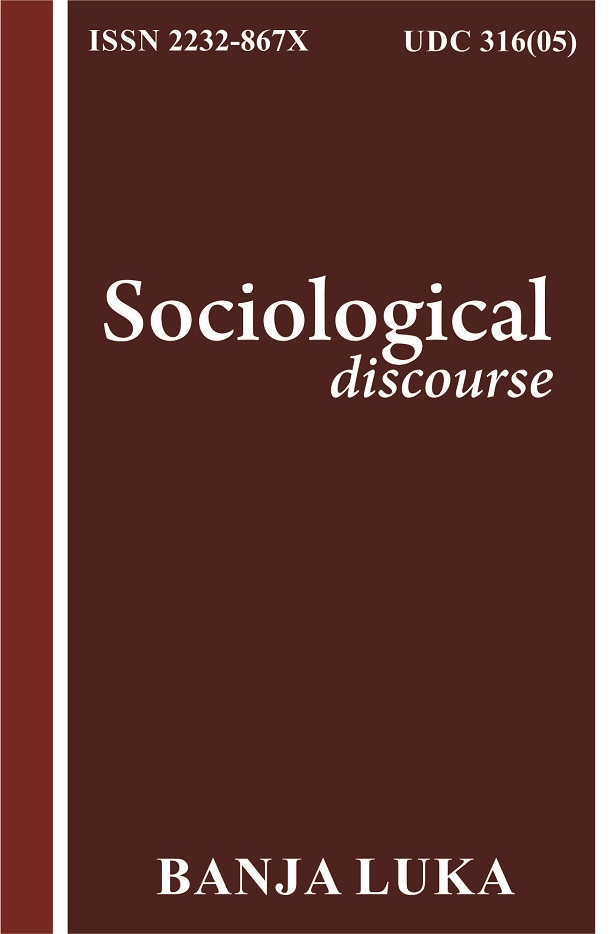 Downloads