Quality of Life Assessment in Alcohol Dependent Patients // Procena kvaliteta života kod zavisnika od alkohola
Abstract
Alcohol addiction is an illness, health and social problem which appears as a result of a regular and uncontroled consumation of alcoholic drinks on a level on which the addict does harm to his or her health, to inner peace and to the wellbeing of the environment in which he or she lives and works. The quality of life represents the one's awarenes about his or her own position in terms of culture and a system of value in which the one lives. It also represents one's relations to his or her own goals, expectations, standards and problems.
The aim of this research is to state the level of satisfaction with one's life on behalf of the treated alcohol addicts in relation to global population in domains as they fallow: Professional and financial functioning, Social functioning, Emotional functioning and functioning inside of a family and Health state.
The survey was conducted in March 2015, according to the type of cross section study, among alcohol addicts who are being treated at the Special Hospital for Psychiatric Diseases "Dr Slavoljub Bakalović" in Vršac, while the control group consisted of employees of Zannini East doo in Vršcu. In the end, the sample consisted of 50 alcohol addicts who were examined within the judicial group and 50 employees who were examined within the control group. The data were collected by an anonymous questionnaire, which the respondents were self-completing.
The results show that alcohol addicts are generally less satisfied with their lives compared to the general population. They are considerably less satisfied with their social, professional and financial functioning, as well as emotional and family functioning, as well as health status. The average length of drinking is 21.48 years; while the number of previous treatments is 3.48 times on average. Alcohol addicts are equally dissatisfied with the quality of life regardless of the length of their drinking.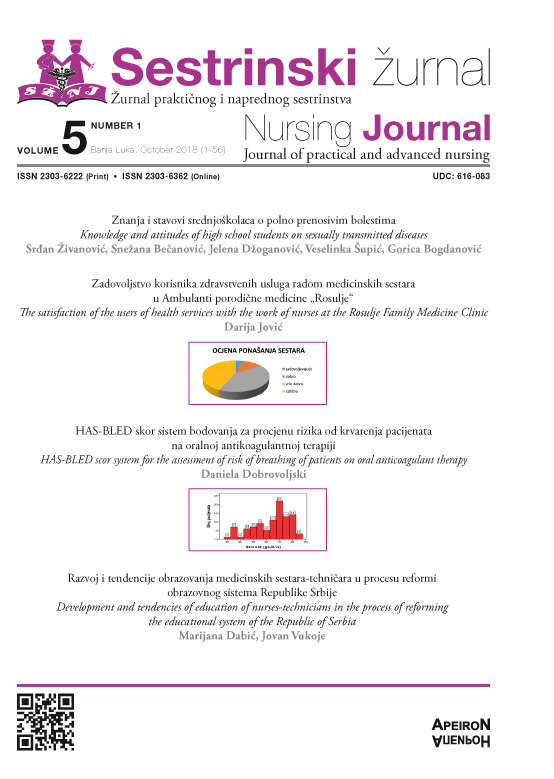 Downloads