ALBANIAN CONSUMER'S BEHAVIOR TOWARD ETHICAL VALUES OF AGRO-FOOD PRODUCTS: A SOCIO-ECONOMIC ANALYSES
##article.abstract##
The aim of this work was to analyze and find out the relation between socioeconomic
characteristics of Albanian consumers and their behavior toward agrofood
products with ethical values. Organic, fair-trade and typical/traditional agrofood
products were ethical products object in this study. Information was collected
by face-to-face interviews with 311 adult Albanian consumers concentrated mainly
in the central, south-eastern, south-western and northern part of Albania. The Logit
model is used to study correlation between consumers' behavior and their socio
economic characteristics such as: origin, age, gender, marital status, family size,
children and elder presence, family monthly income, employment, level of
education and their knowledge about ethical agro-foods. Logistic regression is used
to predict a categorical (usually dichotomous) variable from a set of predictor
variables. Analyses demonstrated that only "Education", "Age" and "Knowledge
level about ethic food" have a significant contribution to their behavior (p ≤0,05).
The correlation between Albanian consumers' behavior and last three variables is
significant.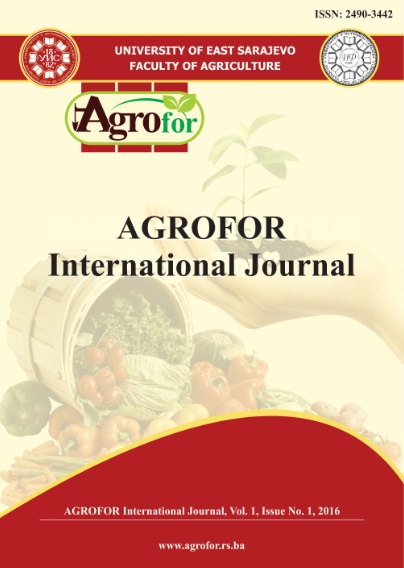 Downloads
##submissions.published##
##section.section##
Чланци