ANATOMICAL STUDIES OF DROUGHT TOLERANCE RELATED TRAITS OF 26 WHEAT VARIETIS IN IRAN
##article.abstract##
Wheat (Triticum aestivum L.) is known as a drought semi-tolerant species.
Reduction in wheat growth and yield are the most common responses to drought or
salt stress mainly caused by an inhibition of leaf expansion and stem elongation.
One of the important abiotic stress factors limiting wheat production in semi
aridregions is drought. Recent climate changes such as temperature changes and
decreasing rainfall in different regions of Iran have had significant impact on agroecosystems
and have caused drought stress to become a severe limiting factor
in wheat production. This research was conducted for evaluation of leaf anatomical
and cytological traits of 26 wheat varieties in Golestan province (Iran) over 40
years in order to identify the most effective traits in determining maximum yield
potential. The width and length of vascular bundles, diameter of meta xylem,
distance between vascular bundles to upper and lower epidermis, fiber bundles
diameter and width of midrib and lamina were measured. Finally, based on the
anatomic results, wheat varieties with the highest adaptation ability to drought
stress were identified and introduced.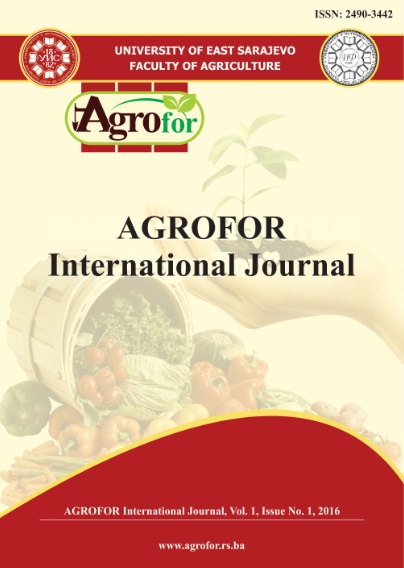 Downloads
##submissions.published##
##section.section##
Чланци