HIGH DENSITIES OF CERVIDAE EFFECT TO FOREST REGENERATION IN MIXED BROADLEAF FOREST IN SOUTH PART OF LITHUANIA
Abstract
The abundance of Cervidae species is increasing in Lithuania as well as in the
whole Baltic region. High densities of forest ruminants: Moose (Alces alces), Red
deer (Cervus elaphus), Roe deer (Capreolus capreolus), Fallow deer (Dama dama)
and European bison (Bison bonasus) cause a significant damage both to natural
forest regeneration and afforestation. Strong negative impact on forest regeneration
lead to increased costs of forest regeneration, formation and maintenance. Thus, the
balance among intensive silviculture and big game management must be found for
sustainable use of environment recourses. In our study, we observed the influence
of cervids density increment to natural forest regeneration in mixed broadleaf
forest, which is located near the Zuvintas strict reserve, and in landscape point of
view connected with other forest arrays by natural migration corridors. We found
that natural regenerated forest understory is hardly damaged as well as cultural
forest plantations. Thus, hunting pressure in our research area is obviously too low
and the current abundance of wild ruminants will not allow the economically
effective intensive silviculture. After investigation we found a steady Cervidae
abundance, not exceeding the highest optimal densities. Cervid winter pasture
quality is relatively good – economically and browsing very intensively did not
effect ecologically important tree species regeneration in forest understory.
However, damage degree to forest regeneration in our observed stands was very
high. Natural as well as artificial forest regeneration is rather difficult, thus cervid
densities should be reduced of expensive protection tools should be implemented in
forest regeneration stands.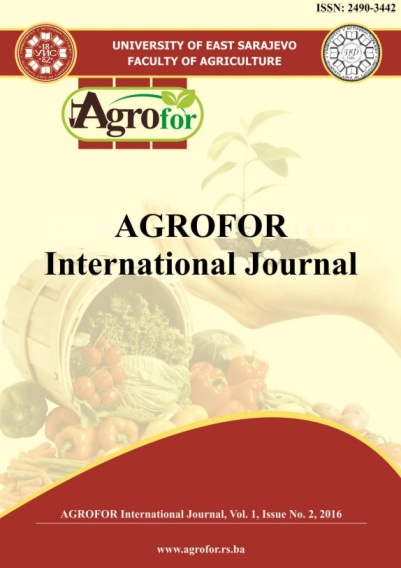 Downloads