SENSITIVITY ANALYSIS OF AQUACROP EVAPOTRANSPIRATION TO WEATHER STATION DISTANCE
Abstract
Water balance calculation is essential for reliable agricultural management, and the
actual evapotranspiration (ET) is the most complicated balance term to estimate. In
agriculture, the most common method used is based on Penman-Monteith reference
evaporation is determined from weather conditions for an unstressed grass cover,
further multiplied by crop specific and soil water availability coefficients to obtain
the actual evapotranspiration. This approach is also used in the AquaCrop model.
This model has proven to be accurate when all weather data are locally available.
However, in many cases, weather data can't be collected on the site due to the
limited number of stations and the vast region covered by each of them. Instead,
data are often collected at many kilometers from the study site. The question we
want to study is: how does evapotranspiration accuracy evolves with respect to
weather station distance? A winter wheat plot in Lonzée (Belgium) was studied
during the 2014-2015 agricultural seasons. Actual evapotranspiration was
simulated with AquaCrop thanks to the weather data collected at 3 different
distances from the study site: on the site (data collected by a fluxnet station), 20
km, 50 km and 70km from the site. The non-on-site weather data were derived
from spatially interpolated 10 km grid data. These results were then compared to
the fluxnet station evapotranspiration measurements to assess the impact of the
weather station distance. Substantial differences, which were found between the
four cases, evoking the importance of assimilating satellite derived ET products
(e.g. MSG) into AquaCrop.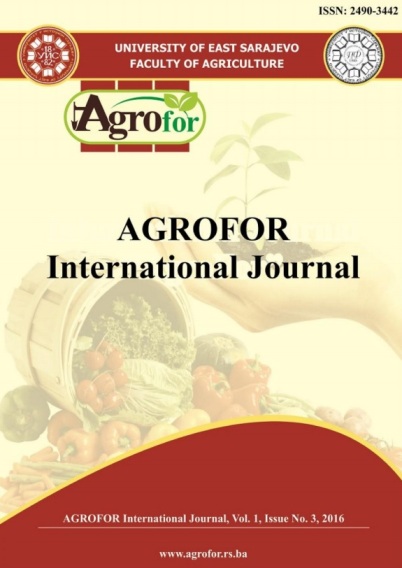 Downloads