Improvement of the Safety System in the Railway Infrastructure of Montenegro
Abstract
Safety is an extremely important feature of railway traffic, and, at the same time, it is one of the most important criteria for the organization and functioning of the railways as a complex, technical-technological and dynamic system. [9]
Traffic safety is a basic requirement for the operation of the railway system and is based on coordinated activities at the technical and administrative level.
The administrative level includes the determination of the obligations and responsibilities of all stakeholders (Infrastructure Managers, Railway Undertakings, Suppliers, Railway Administration, Authorities), and is based on Railway Safety Directive 2004/49 / EC .
The technical level includes the definition of standards for each component of the railway system.
Continuous development of the safety system is a precondition for the future development of the Railway Infrastructure of Montenegro as a modern and reliable partner in the railway system.
The safety system is expected to recognize risks in every work area, that may affect its efficiency in operation, and to eliminate or control them. Hence the need for constant monitoring of the functioning and improvement of the Safety Management System.
This Paper presents a classification of the railway system, with all the specifics and infrastructural features. Then, the current state of the safety system in the Railway Infrastructure of Montenegro (RIoM) is analyzed. Finally, based on a comprehensive analysis, in order to improve the existing situation, the Paper presents the concept of Risk Management Models that can adversely affect the safety system.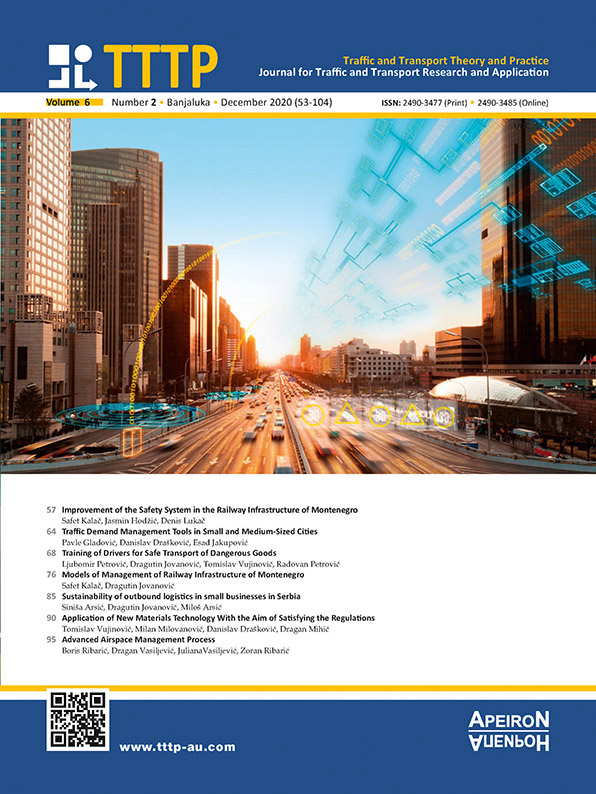 Downloads