THE IMPACT OF THE APPLIED EXCHANGE RATE REGIMES ON THE INTERNAL BALANCE OF TRANSITION COUNTRIES
Abstract
One of the key goals of the economic policy makers of every country is to achieve internal and
external balance. An unavoidable segment of the analysis concerning the achievement of internal
and external balance is certainly the influence of the exchange rate regime applied in a country.
European transition countries, despite their similar initial problems and final objectives, applied
different exchange rate regimes adapted to the economic circumstances and needs of the country.
The paper aims to examine and demonstrate the impact of the applied exchange rate regime on the
internal balance of the transition countries. The research encompasses 10 representative transition
countries, in the period from 2000-2014. The results of the research, from the aspect of internal
balance, confirmed the justification of the application of the floating exchange rate regime in more
developed, but not in less-developed, European transition countries. The application of floating
exchange rate regimes in less-developed transition countries is associated with a considerably
higher average inflation rate, which may be explained by the higher import dependence of lessdeveloped
countries and by the consequent transfer of depreciation to price growth.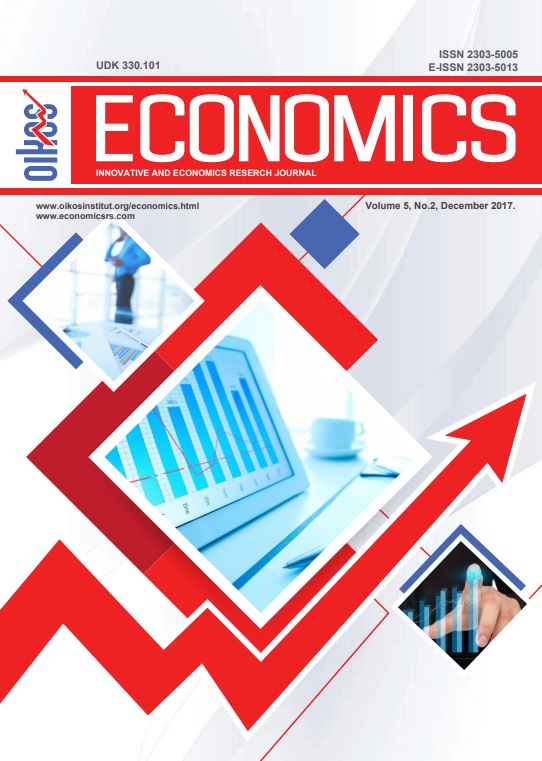 Downloads