VALUING WOMEN ENTREPRENEURSHIP IN THE INFORMAL ECONOMY IN BANGLADESH
Abstract
The study aims to address issues related to valuing women entrepreneurship in the informal economy in
Bangladesh. To achieve the above objective, both qualitative and quantitative methods have been used.
The author reviewed several articles, research reports, and included face to face in-depth interviews
of fifteen entrepreneurs. Moreover, the applied five-point Likert scale questionnaire responded 100
random entrepreneurs from the rural areas of Bangladesh to recognize the barriers in accessing
financial institutions and figure out how financial inclusions can contribute more in the informal
economy. The results of this study suggest that complicated loans process, high-interest rates, absence
of a life skills program, lack of financial freedom for women and property rights, entrepreneurial
paradox, absence of collaterals, financial institutions negligence, mismanagement of loans, lack of
interactions with local successful entrepreneur and imbalance of family and professional promise are
the major barriers in accessing financial institutions in Bangladesh. In addition, financial inclusions
are required to bring about changes in their lives. The results of the study will help Bangladesh and
other developing countries break down the barriers for women entrepreneurs and develop the
business opportunities created by women. In this regard, future research will anticipate both urban
and rural areas, with a larger sample and quantitative studies will be conducted.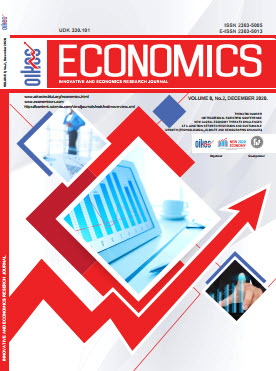 Downloads