COVID-19 PANDEMIC - SECURITY, ECONOMY AND POLITICS REALIBILITY OF GLOBAL AND LOCAL ASSESSMENTS
Abstract
Covid-19 pandemic news, estimates, and planetary economic outlook seem increasingly controversial.
While global economic analysts tell us optimistic news, such as that China is moving towards record
growth and that Japan is out of the recession, the estimates of the World Health Organization and
security messages are not so optimistic. By November 23, 2020, more than 60 million people have
officially contracted the Covid-19 virus in the world, so that, only during the first year of the pandemic,
the number of registered infected people will reach one per mille of the world's population. A large
part of the world's population is concerned due to the facts show that the virus is still unusually
mysterious, as well as the the number of those actually infected is up to ten times higher than the
number of detected cases, with the possibility of re-infection of those who once recovered.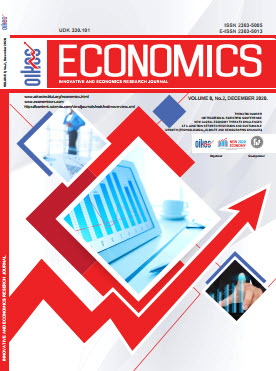 Downloads