NEW APPROACH TO ESTIMATING MACROECONOMIC DETERMINANTS OF INFORMAL EMPLOYMENT
Abstract
Informal employment is a less favourable type of employment whose levels
policy makers usually want to decrease and move these workers in the formal
part of the labour market. It is more commonly found in LDCs and in developing
economies, than in developed ones. This paper uses a cross-section multiple
regression analysis to check the effects of multiple macroeconomic variables on
the size of the informal labour market. The sample is made out of economies
for which ILO has published data about the share of employment outside the
formal sector, excluding the economies that receive aid from IDA, using 2017,
2018 and 2019 data from the International Labour Organization and other
international organizations. Results show that macroeconomic variables do not
have significant explanatory power, except for unemployment rate, exports and
GDP growth rate.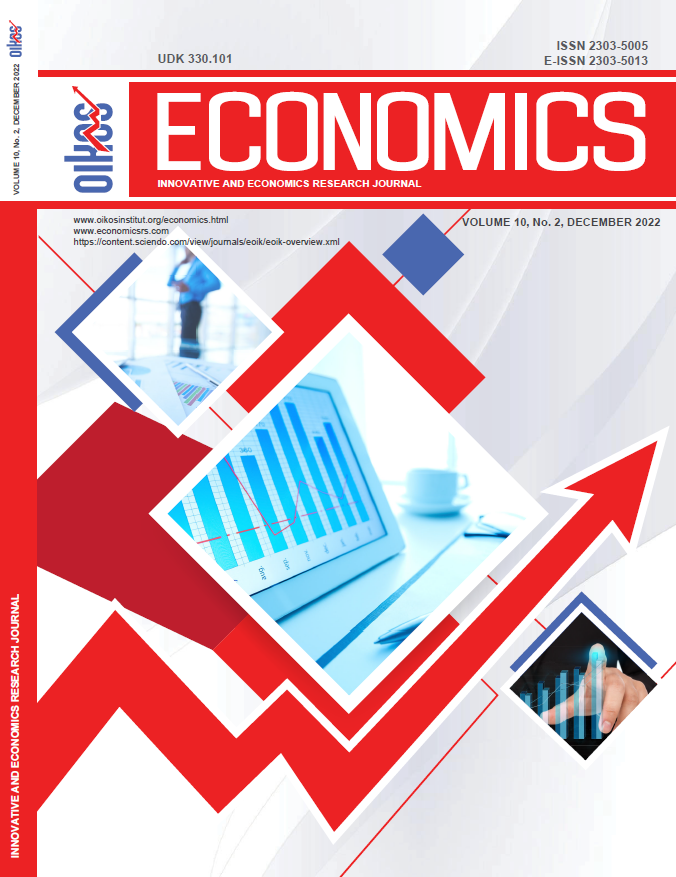 Downloads