MULTIFAMILY HOUSING IN THE VILLAGES OF SERBIA: FROM INAPPROPRIATE SPATIAL APPEARANCES TO POSSIBLE ELEMENTS OF URBANITY
Abstract
Rural housing is directly linked to agricultural work, so the organization of space in the yard is
fundamentally different from the functional characteristics of urban housing. In the villages of
Serbia, over the years and after the Second World War, multi-storey residential buildings were
erected for service to non-agricultural population. By their basic manifestations and visual
manifestations, as well as functional characteristics, these objects never fit into the image of the
village, and their users do not enter into the habits and customs of life in the environments in which
they are built. Semi-agricultural and non-agricultural population in rural areas is predominant today,
so the question arises as to the relation of the profession to multi-family housing in villages.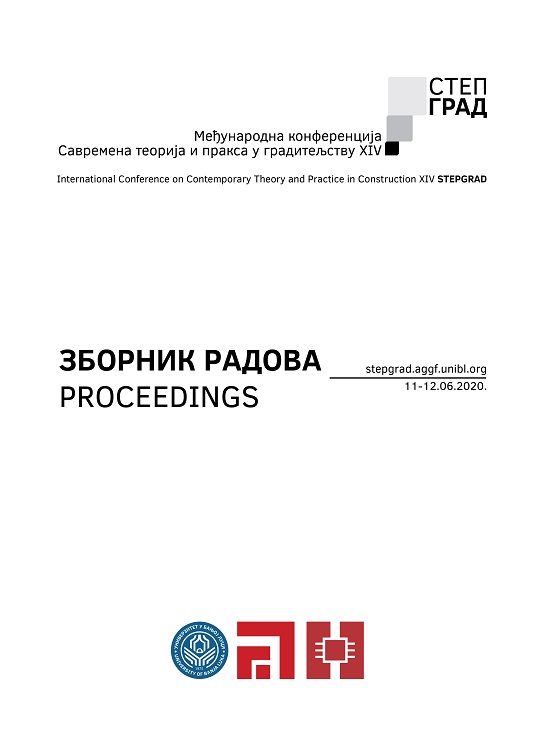 Downloads
How to Cite
[1]
A. C. Videnović and M. Aranđelović, "MULTIFAMILY HOUSING IN THE VILLAGES OF SERBIA: FROM INAPPROPRIATE SPATIAL APPEARANCES TO POSSIBLE ELEMENTS OF URBANITY", STEPGRAD, no. 14, Jun. 2020.