AESTHETIC CONTRASTS OF CONTEMPORARY URBAN ARCHITECTURE: RARE HIGH ACHIEVEMENTS AND PREVAILING WANDERING
Abstract
The period between the two World Wars was a golden age of the rise of Belgrade and other cities in Serbia. After the Second World War, there was a period of stagnation in urban areas, but there were also high achievements in the field of urban reconstruction. With the social changes that took place in the last two decades of the 20th century, with the advent of transition, the attitude towards the urban renewal of cities in Serbia, especially Belgrade, also changed. These changes brought higher quantity, and lower and lower aesthetic quality of new construction in cities. This possible view of a small part of quality, but also inappropriate architectural - urban practice in the field of urban reconstruction of Belgrade, is accompanied by a picture of the social context in its basic features.
References
Stojanović B., Martinović U. Belgrade 1945-1975, Urbanism, Architecture, Technical Book, Belgrade, 1978, 13 p. (on Serbian)
Brkić A. Signs in Stone, Serbian Modern Architecture 1930-1980, Association of Architects of Serbia, Belgrade 1992 (on Serbian)
Milašinović Marić D., Guide to modern architecture in Belgrade, Association of Belgrade Architects, Београд, 2002. (on Serbian and English)
MoMA Exhibition, Toward a Concrete Utopia, Architecture in Yugoslavia, 1948-1980, Museum of Modern Art, New Jork, Jul 15, 2018/Jan 13, 2018.
Bogunović S. Starletarchitecture, Reading the City, Culture Art, Science, Politika Daily, February, 2016, 4 p. (on Serbian)
Rajović S. Architecture 33 competition projects, Architect Slobodan Mića Rajović, Grafiprof, Belgrade, 2011. (on Serbian)
Portraits of Architects - Retrospective of Members of the Architectural Section - Ulupuds 1953-2010. Vizuelno, Belgrade. 2010. (on Serbian and English)
Videnović, A., Aranđelović, M. City discontinuity - Тraditional urban structures Redefining, University of Belgrade - Faculty of Architecture, Belgrade, 2020. (on Serbian)
Register of modern Architecture and Urbanism in Serbia 1945-1990, Society of Architects of Belgrade – Docomomo Serbian, Belgrade, 2018. (on Serbian)
Milić, A., V. ArchiTEXTure -Essays on Architecture, Matica Srpska, Novi Sad, 1992. (on Serbian)
Foster, H. The Return of the Real, Orion Art, Belgrade, 2012. (on Serbian)
Friedmann, J. The World City Hypotheshis, Developmant and Change, vol. 17, 1986.
Kofman, E., Lebas, E. (eds.) Writing on Cities, Oxford: Blackwell, 2000.
Mendieta, E. A Phenomenology of the Global City,Philosophy and the City, State University of New York, New York, 2008.
Petrović, M. Globalization and cities, Sociology, Vol. XLVI, no. 1, Belgrade, 2004. (on Serbian)
Bullen, P., Love, P. Factors influencing the adaptive re-use of buidings, Journal of Engeenering, Design and Technology no. 9, 2011.
Milenković, A. Architecture evaluation horizons, Naučna knjiga, Belgrade, 1988. (on Serbian)
Jevtić, H., M. Critical reflexes - 101 reviews of contemporary Serbian architecture, NIN, Belgrade, 2004. (on Serbian)
Putnik, Prica, V. Residential architecture of Belgrade 1918-1941. [19] Putnik, Prica, V. Residential architecture of Belgrade 1918-1941. Institute for the Protection of Cultural Monuments, Belgrade, 2021. (on Serbian)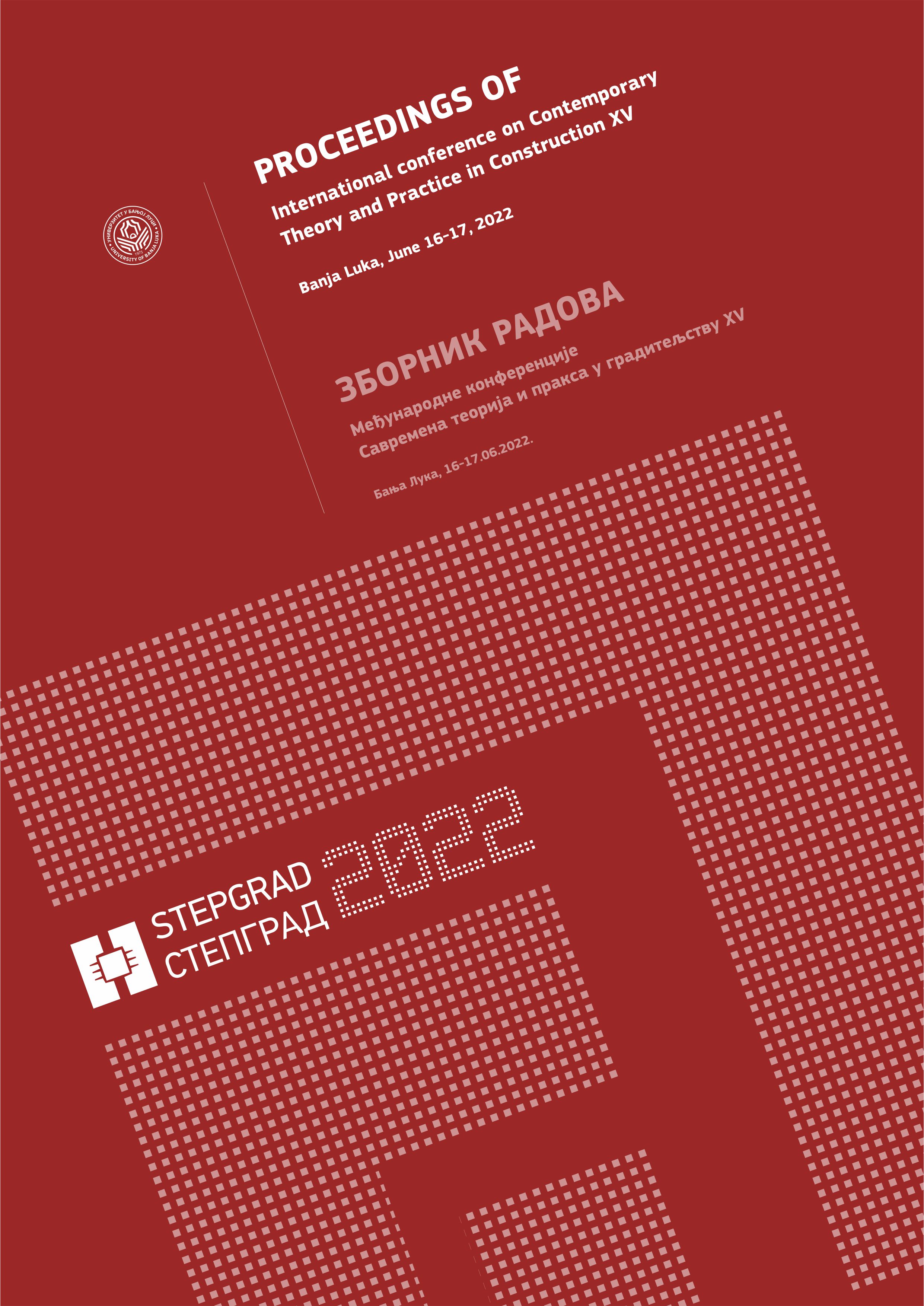 Downloads
How to Cite
[1]
A. Videnović and M. Aranđelović, "AESTHETIC CONTRASTS OF CONTEMPORARY URBAN ARCHITECTURE: RARE HIGH ACHIEVEMENTS AND PREVAILING WANDERING", STEPGRAD, vol. 1, no. 15, pp. 653-658, Mar. 2023.