ANALYSIS OF THE INFLUENCE OF GROUND TYPES ON SEISMIC RESPONSE OF MULTI-STOREY FRAME STRUCTURE
Abstract
Experiences from previous earthquakes have shown that level of structural damages depends on
ground features where the structure is placed. Also, it is noted that reinforced concrete frame
structures collapse due to the appearance of "weak floor", especially when are founded on grounds
with lower characteristics. In this paper, the seismic analysis of structure is presented on example of
the six-storey RC frame structure, founded on different ground types. The seismic analysis is
performed in accordance with European regulations and still valid ex-Yugoslavian code PIOVSP'81.
At the end of the paper, a comparison of the results was made, and corresponding conclusions were
reached.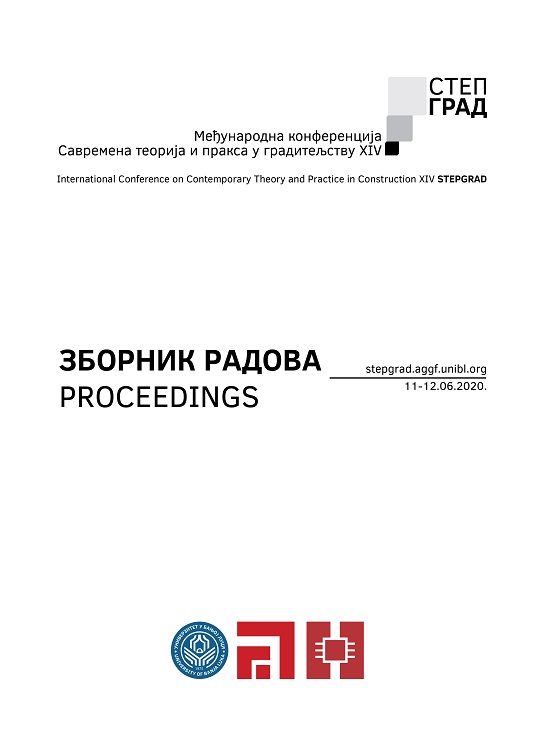 Downloads
How to Cite
[1]
M. Rakočević, V. Bojović, and I. Mrdak, "ANALYSIS OF THE INFLUENCE OF GROUND TYPES ON SEISMIC RESPONSE OF MULTI-STOREY FRAME STRUCTURE", STEPGRAD, no. 14, Jun. 2020.