GEOTECHNICAL PROBLEMATICS OF DIRECTED RESEARCH IN ROCK MASSES
Abstract
During the construction of Civil Engineering structures in rock masses, different and specific
problems may occur. Engineering Geological research has a significant role in their solving. With
this kind of research relevant data can be obtained with purpose to get detailed insight in engineering
- geological rock mass characteristics and its geological structure. Absence or insufficient scope and
quality of the mentioned research may result in occurrence of the problems during design and
performance of Civil Engineering structures, which in this work has been shown on the example of
road construction in the cut in the rock mass.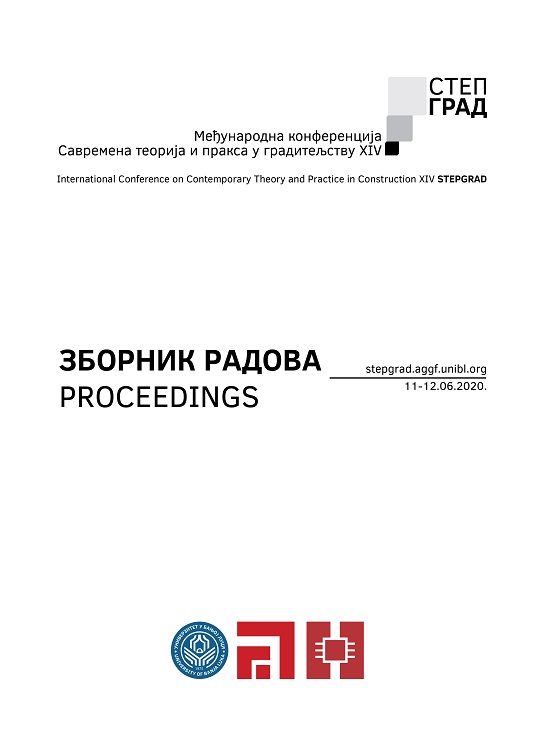 Downloads
How to Cite
[1]
L. Palikuća, Z. Langof, Đorđe Raljić, and B. Miljević, "GEOTECHNICAL PROBLEMATICS OF DIRECTED RESEARCH IN ROCK MASSES", STEPGRAD, no. 14, Jun. 2020.