RELIABILITY OF THE RISK ANALYSIS IN MAKING DECISIONS ABOUT VARIANT SOLUTIONS ACCEPTABILITY OF THE PLANNED ROAD
Abstract
Realization of the infrastructural structures is connected with the decisions based on hazard
geotechnical insight occurrence and risk analysis in the planned road zone. Adopting new road route,
the risk which correspond to the subject route is accepted and it requires appropriate technical
solutions. In this work, in example of the new road has pointed on the quality risk analysis
importance by making decision about proposed route acceptance of the new road.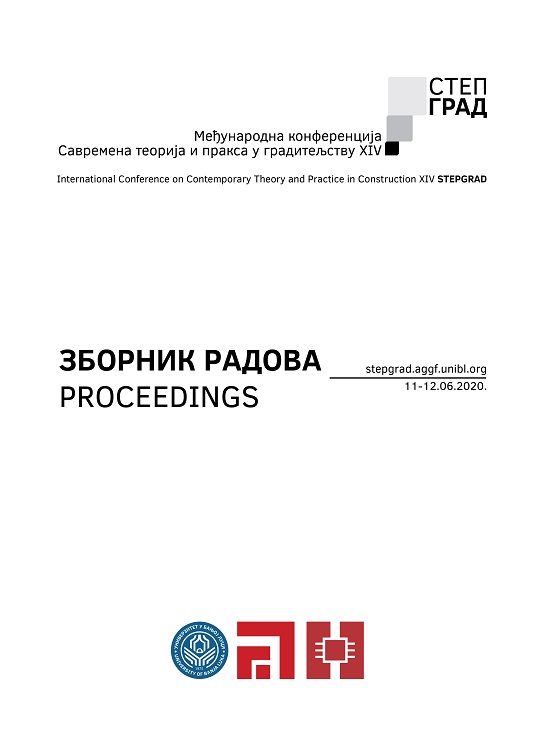 Downloads
How to Cite
[1]
M. Uljarević and L. Palikuća, "RELIABILITY OF THE RISK ANALYSIS IN MAKING DECISIONS ABOUT VARIANT SOLUTIONS ACCEPTABILITY OF THE PLANNED ROAD", STEPGRAD, no. 14, Jun. 2020.