CONCEPT OF SOLVING THE STANDING TRAFFIC FOR THE CENTRAL CITY ZONE OF BANJA LUKA
Abstract
Needs of standing traffic significantly burden the infrastructure and functioning of urban
settlements. The problem is particularly acute in non-developed and developing countries whose
cities are experiencing a virtually uncontrolled growth. Control of standing traffic is also an element
of sustainable urban mobility. The paper presents the authors' idea to meet the needs of standing
traffic through a disincentive of passenger cars in central city zone and construction of high capacity
parking garages around the central zone to provide parking space as a service for the area free of
motorized traffic.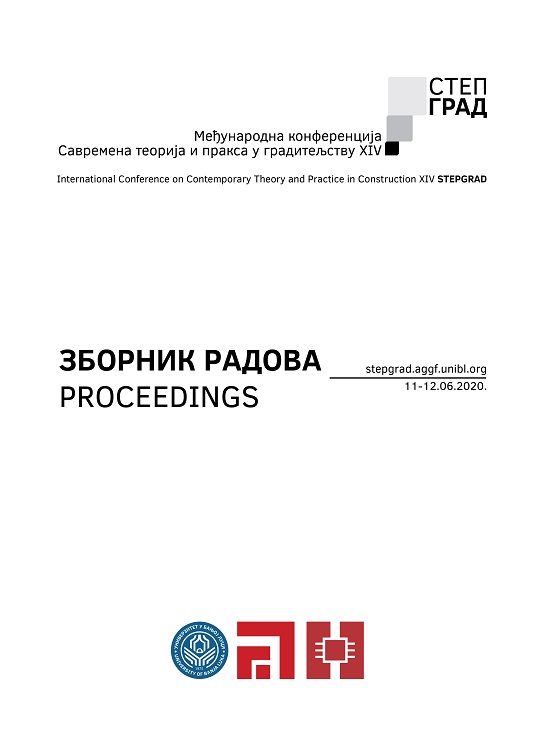 Downloads
How to Cite
[1]
I. Jokanović, M. Svilar, M. Pavić, V. Đorđić, and D. Topić, "CONCEPT OF SOLVING THE STANDING TRAFFIC FOR THE CENTRAL CITY ZONE OF BANJA LUKA", STEPGRAD, no. 14, Jun. 2020.