HARMONISATION MODEL OF ADMINISTRATIVE UNITS OF THE REPUBLIC OF SRPSKA ACCORDING TO INSPIRE DIRECTIVE
Abstract
The INSPIRE Directive establishes a framework for the creation of a spatial data infrastructure
(SDI), which will enable the exchange of spatial information between public sector organizations
and better access to spatial information in general across the Europe. This paper describes the
harmonization of the INSPIRE theme Administrative Units. Data harmonization was carried out
within the framework of the IMPULS project implemented by the Republic Geodetic and Property
Administration of Republika Srpska with the support of the Swedish Agency for Cadastre and
Cartography. Implementation involves the development of a GML scheme with mapping of existing
data in accordance with that structure, development and testing of INSPIRE services, and
preparation of metadata for data and services. The model was verified by the Joint Research Center
in Ispra, established by the European Commission (Joint Research Center).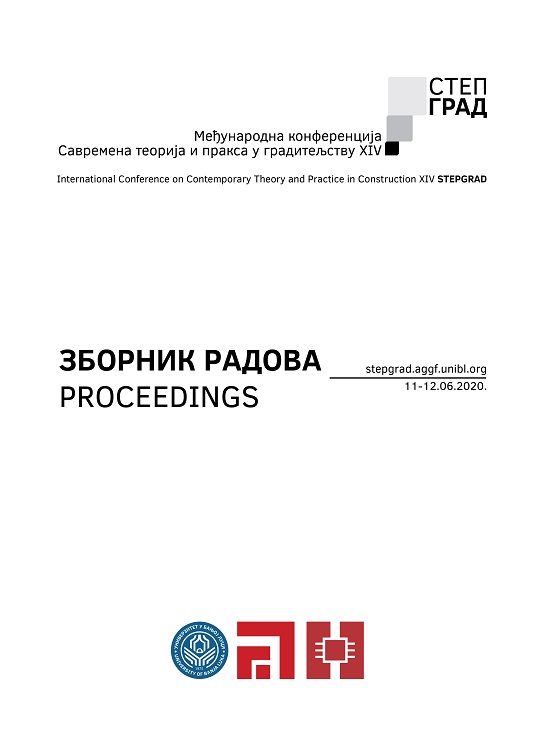 Downloads
How to Cite
[1]
I. Janković and M. Amović, "HARMONISATION MODEL OF ADMINISTRATIVE UNITS OF THE REPUBLIC OF SRPSKA ACCORDING TO INSPIRE DIRECTIVE", STEPGRAD, no. 14, Jun. 2020.