THE EFFECT OF THERMAL TREATMENT ON MECHANICAL AND DEFORMATION PROPERTIES OF STEEL REINFORCEMENT
Abstract
Presented research was intentioned to clarify the effects of thermal treatment (ageing) of reinforcing steel products on their mechanical and deformation properties. In order to determine the effect of temperature, samples were exposed to room temperature (reference samples) and a temperature of 100 °C in duration of 30, 60 and 120 minutes, respectively. Tests were conducted on bars, coils and welded fabrics. After the thermal treatment, samples were exposed to tensile testing. The duration of the ageing treatment did not significantly affect measured properties of the tested products. Still, longer ageing process increased the yield stress of samples taken from coils by 7%, while the welded fabrics reached optimum values of yield stress and elongation after ageing of 60 minutes.
References
M. Muravljov, Građevinski materijali, Beograd, Građevinska knjiga, 2007.
SRPS EN 10080:2008, "Steel for the reinforcement of concrete - Weldable reinforcing steel – General", 2008,
A. Elghazouli, K. Cashell and B. Izzuddin, "Experimental evaluation of the mechanical properties of steel reinforcement at elevated temperature", Fire Safety Journal, DOI:10.1016/j.firesaf.2009.05.004, 2009
M. S. Ahmad, "Effect of sustained elevated temperature on mechanical behavior of reinforcing bar", Procedia Engineering 173 (2017) 905 – 909,
I. Topçu and C. Karakurt, Properties of reinforced concrete steel rebars exposed to high temperatures, Research Letter, https://doi.org/10.1155/2008/814137, 2008,
F. Merritt and J. Ricketts, Building design and construction handbook, Sixth edition, The McGraw-Hill Companies, Inc, ISBN-13: 978-0070419995, 2001.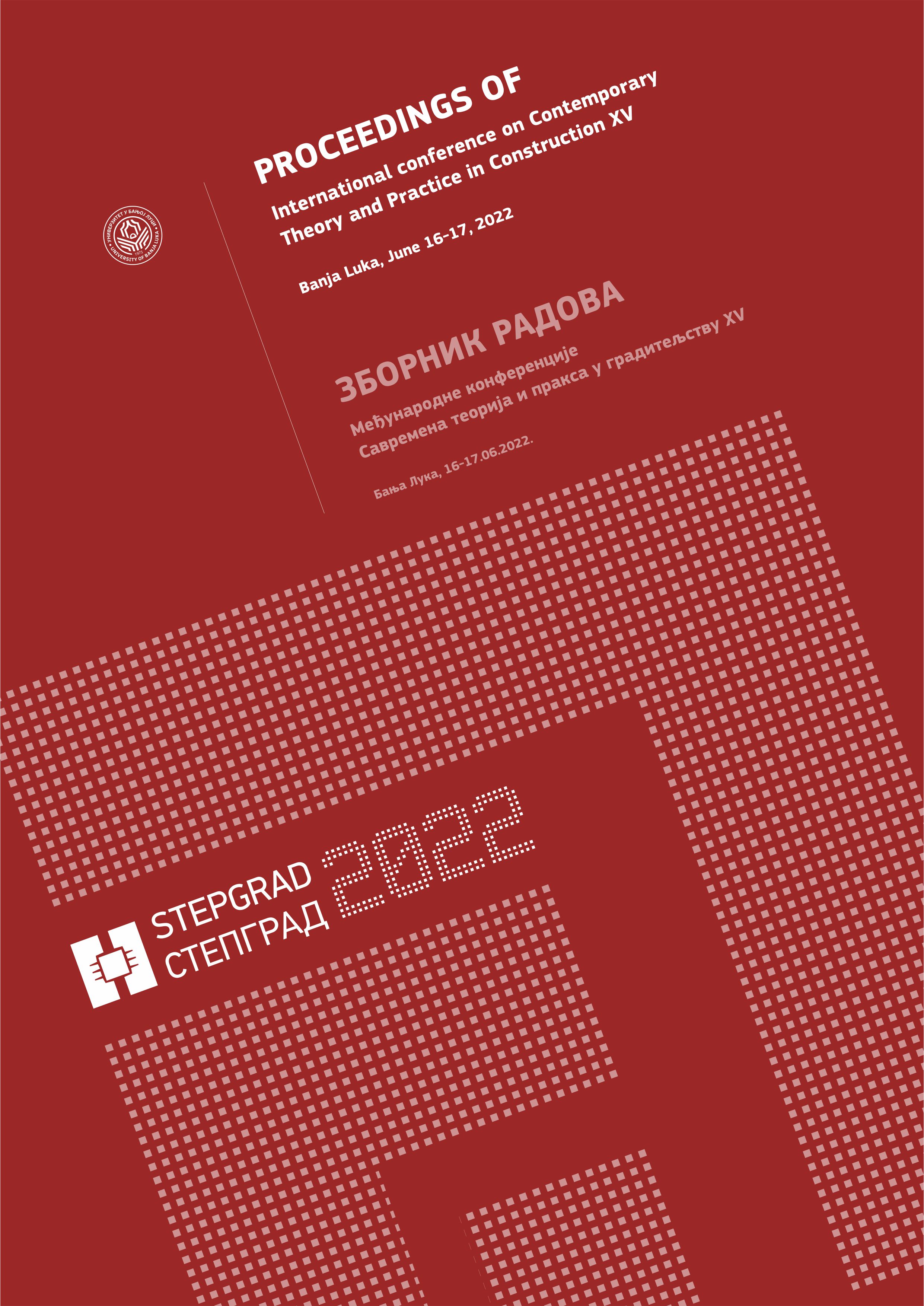 Downloads
How to Cite
[1]
M. Mirković, A. Radević, D. Zakić, A. Savić, M. Askrabić, and D. Jevtić, "THE EFFECT OF THERMAL TREATMENT ON MECHANICAL AND DEFORMATION PROPERTIES OF STEEL REINFORCEMENT", STEPGRAD, vol. 1, no. 15, pp. 053-062, Jun. 2022.