ANALYSIS AND EXPERIMENTAL TESTING OF PHYSICAL AND MECHANICAL PROPERTIES OF FLOORING EPOXY
Abstract
Epoxy resins are a class of reactive oligomers and polymers with epoxide groups. Depending on the type of epoxy and the hardener used, the curing (hardening) process can be regulated. Consequently, epoxy resins can be characterized by the "working time" or pot-life - the time it provides for certain technological operations to be performed with it. In the hardened state, epoxies are characterized by high strengths and high chemical resistance. Among other applications, they are widely used as materials for industrial floors, and for waterproofing. Laboratory optimization tests have shown that high strengths can be achieved with a lower density, and that the use of quartz filler does not necessarily improve the strength of the epoxy.
References
M. Muravljov, Građevinski materijali, Beograd: Građevinska knjiga, IV izdanje, 2000
W. G. Potter, Epoxide Resins, London:Butterworths, 1970
W. O. Alexander, Contemporary Physics, 8, No. 1,5, 1967
W. O. Alexander, Futures 1, No. 6, 500, 1969
W. G. Miller, Br. Plast., 44, No. 10, 93,1971
Shell Chemical co. Technical Literature.
MC-Bauchemie: MC-DUR 1320 VK Technical datasheet, 2020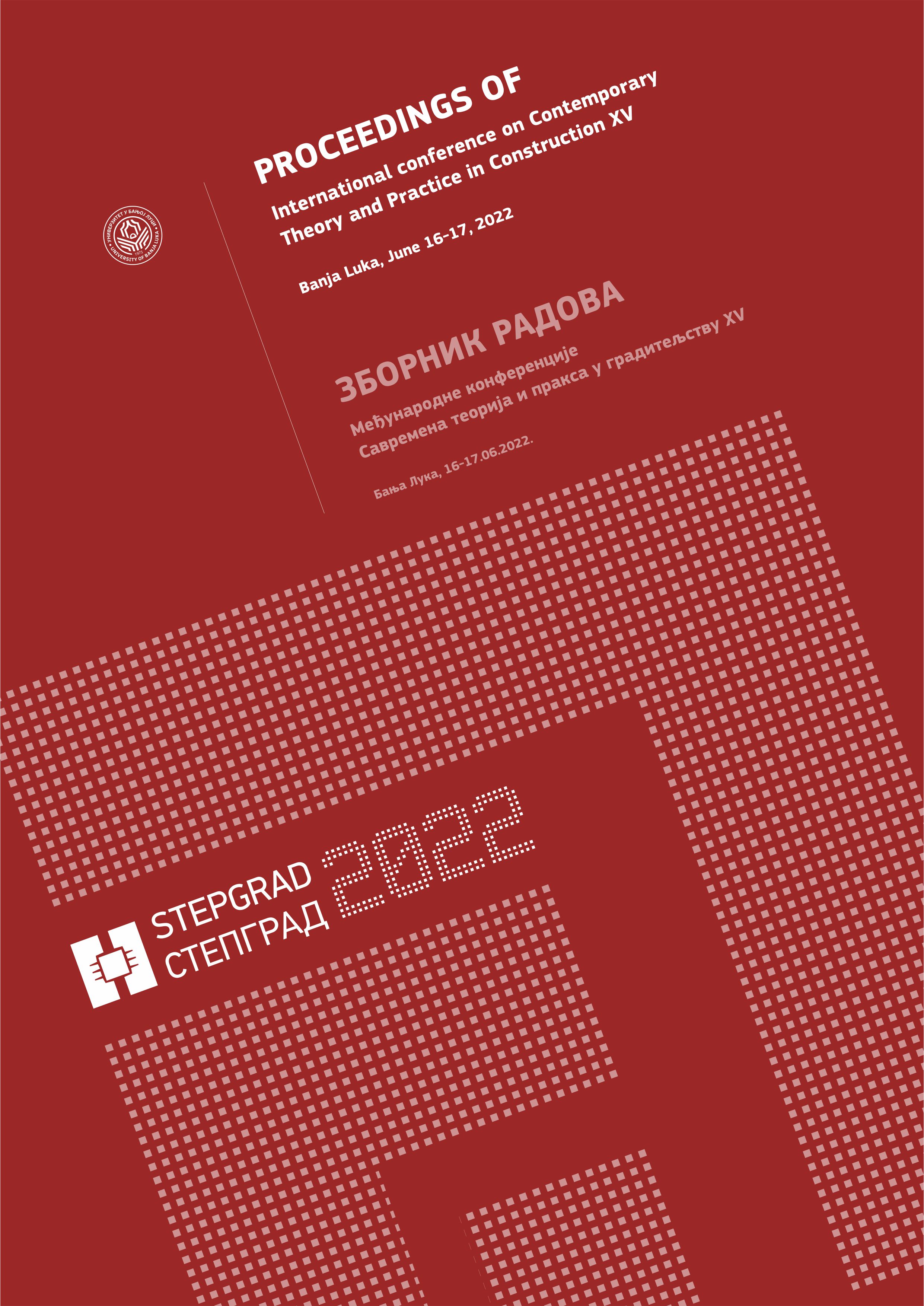 Downloads
How to Cite
[1]
M. Prokopić, A. Savić, S. Marjanović, and P. Petronijević, "ANALYSIS AND EXPERIMENTAL TESTING OF PHYSICAL AND MECHANICAL PROPERTIES OF FLOORING EPOXY", STEPGRAD, vol. 1, no. 15, pp. 635-642, Mar. 2023.