COMPATIBILITY OF EU AND SERBIAN ENERGY POLICIES WITH SPECIAL REFERENCE TO BUILDINGS
Abstract
The sustainable development of Serbia and the process of accession to the European Union cannot be viewed as separate or parallel processes, but represent a mechanism of holistic transformation of Serbian society into a sustainable community. It is a matter of normative regulation of the relationship between the new necessary values of true development. The process of harmonization of EU and Serbian energy policies in the construction sector is important, in terms of achieving energy efficiency of buildings. This paper deals with the issues of verification of national construction regulations on energy efficiency of buildings in order to achieve energy savings and strengthen market surveillance of energy efficient products implemented in EU member states.
References
Dimitrijević, Ž. (2015). Sigurnost snabdevanja tržišta energenata kao pravnopolitička paradigma regulatornog okvira. Doktorska disertacija, Univerzitet u Nišu, Pravni fakultet.
Kokeza, G. (2018). Restrukturiranje energetskog sektora Srbije u cilju povećanja efikasnosti i održivosti. Ekonomski vidici, XXIII, Br. 3-4, str. 52
The World in 2050: Transformations to Achieve the Sustainable Development Goals. Report prepared by The World in 2050 Initiative, International Institute for Applied Systems Analysis, Austria, 2018.
https//.ec.europa.eu/neighbourhood-enlargement/sites/default/files/factshe_wb_green_agenda_en.pdf
Communication from the Commission to the European Parliament, the European Council, the Council, the European Economic and Social Committee and the Committee of the Regions: The European Green Deal. COM/2019/640 final.
Directive 2010/31/EU of the European Parliament and of the Council on the energy performance of buildings
140 Directive 2009/125/EC of the European Parliament and of the Council on establishing a framework for the setting of eco-design requirements for energy-related products
Directive (EU) 2018/844 of the European Parliament and of the Council amending Directive 2010/31/EU on the energy performance of buildings and Directive 2012/27/EU on energy efficiency.
Aleksić, V. (2022). Klima, životna sredina i energetska politika. Dostupno na: https://bfpe.org/u-fokusu/bfpi-liderski-program-fokus/en (Pristupljeno:15.05.2022.)
Macura, A. (2014). Transparentnost energetskog odlučivanja na lokalnom nivou. Beogradska otvorena škola.
COM(2012)4701 final Communication from the Commission Smart Cities and Communities – European Innovation Partnership.
Rakić, B. (2008). Energetska politika EU u uslovima globalizacije. Časopis "EKONOMSKE TEME" Godina izlaženja XLVI, br. 3, 2008., str. 1-16
Djukić, P., Batas Bijelić, I. (2018). Srbija pred izazovima tranzicije energetskog sektora. Ekonomski vidici, XXIII, Br. 3-4, str. 22
Daković, D. (2022). Energetsko zakonodavstvo Evropske unije. Bilten AERS, br.555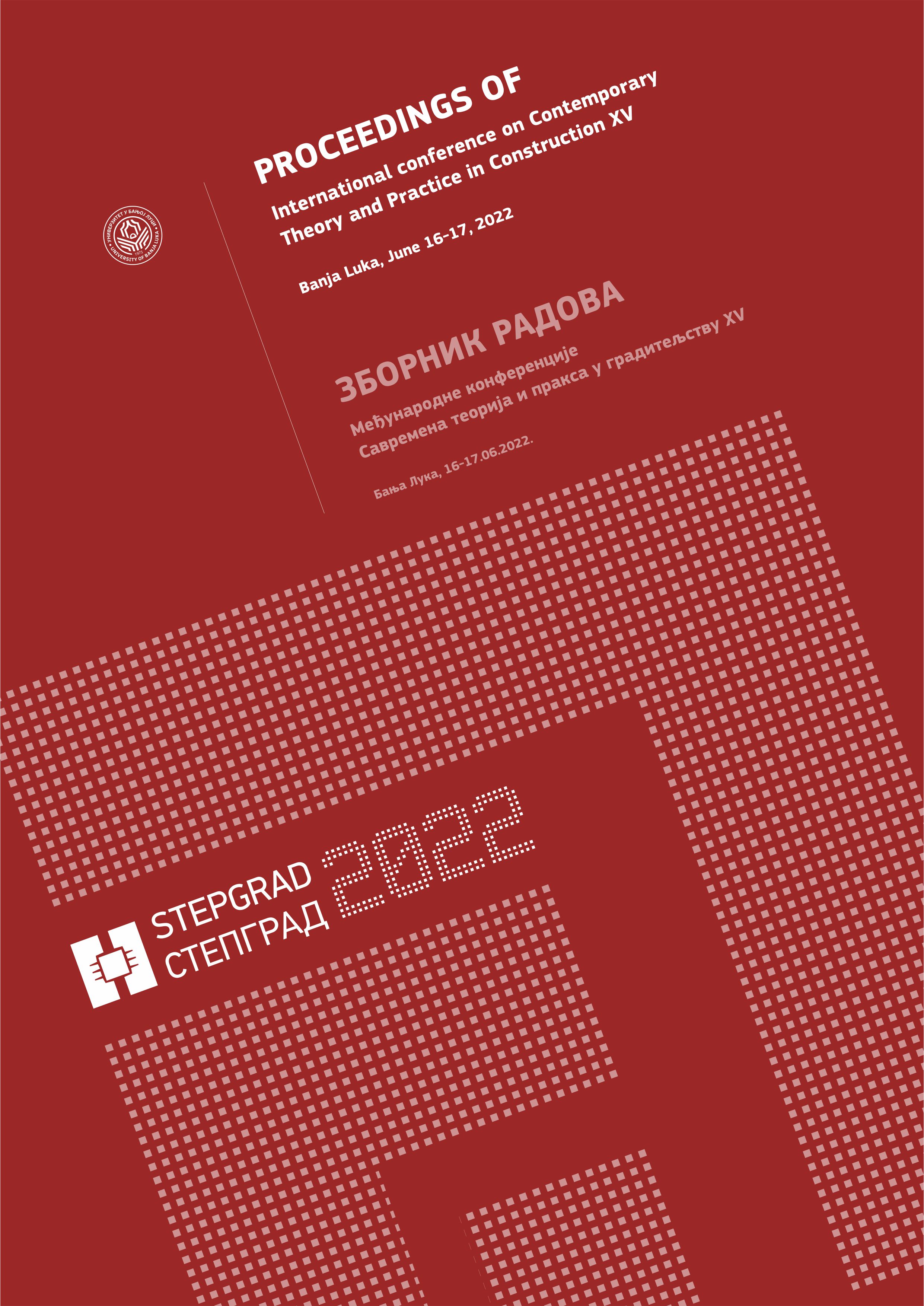 Downloads
How to Cite
[1]
M. Mihajlović and L. Stošić Mihajlović, "COMPATIBILITY OF EU AND SERBIAN ENERGY POLICIES WITH SPECIAL REFERENCE TO BUILDINGS", STEPGRAD, vol. 1, no. 15, pp. 352-360, Aug. 2022.