USER NEEDS ASSESSMENT FOR THE ESTABLISHMENT OF SPATIAL DATA INFRASTRUCTURE OF CELESTIAL BODIES
Abstract
Large amounts of data are collected on space bodies, and all data is available to all users free of charge through various archives and portals. When searching for data, especially non-space scientists, often have problems because the archives are tailored to meet only space experts needs. Prior knowledge about missions is necessary to search data and use archives. Large amounts of data, and the interest of the public impose the need to develop Spatial Data Infrastructure of Celestial Bodies to enable efficient use and exchange of data. In this paper user needs assessment, in the form of global survey, for the purpose of establishing SDICB was con-ducted. The results will serve as a basis for establishing guidelines for the implantation of the SDICB concept.


References
W. Li, S. Wang, V. Bhatia, "PolarHub: A large-scale web crawling engine for OGC service discovery in cyberinfrastructure," Computers Environment and Urban Systems, vol. 59, pp. 195-207, 2016.
Y. Hu, W. Li, "Spatial Data Infrastructures", in The Geographic Information Science & Technology Body of Knowledge, John P. Wilson, ed., 2017. Available: http://gistbok.ucgis.org/bok-topics/spatial-data-infrastructures [March 04, 2022].
S. Ključanin, V. Poslončec-Petrić, Ž. Bačić, Osnove infrastrukture prostornih podataka, Sarajevo, Dobra knjiga, 2018, pp.9-35.
V. Cetl, "Infrastrukture prostornih podataka", Ekscentar, vol 6. (6), pp.36–38., 2004.
A. Rajabifard, I. P. Williamson, "Spatial data infrastructures: concept, SDI hierarchy and future directions", in Proc. GEOMATICS'80 Conference, 2001.
D. Breuer, J. L. Grenfell, M. Grot, E. Hauber, H. Hussmann, J. Jänchen, M. Knapmeyer, J. Oberst, F. Sohl, T. Spohn, K. Stephan, R. Wagner, F. Wagner, M. Wählisch, "Landolt-Börnstein - Group VI Astronomy and Astrophysics, Astronomy, Astrophysics, and Cosmology" in Solar System, vol 4B, J.E. Trümper, ed., 2009, pp.560-630.
Mapping and Planetary Spatial Infrastructure Team, "Mapping and Planetary Spatial Data Infrastructure Roadmap 2019 – 2023", MAPSIT, 2019, Available: https://www.lpi.usra.edu/mapsit/roadmap/MAPSIT-Roadmap-2019-06-19.pdf [March 09, 2022].
R. M. Borden, B. W. Bishop, "Assessing Planetary Data Access and Use", in Proc. 4th Planetary Data Workshop, LPI Contribution No. 2151, 2019.
T. M. Hare, A. P. Rossi, A. Frigeri, C. Marmo, "Interoperability in planetary research for geospatial data analysis", Planetary and Space Science, Vol. 150, pp.36–42., 2018.
T. M. Hare, L. Keszthelyi, L. R. Gaddis, "Online Planetary Data and Services at USGS Astrogeology, Astrogeology Science Center", in Proc. 45th Lunar and Planetary Science Conference, ID 2487, 2014.
T. M. Hare, A. P. Rossi, A. Frigeri, C. Marmo, "Interoperability in Planetary Research for Geospatial Data Analysis", Planet. Space Sci, Vol 150, pp.26-42., 2018.
T. Morgan, M. Banks, "NASA's Planetary Data System Status and Future Plans", Report to the Planetary Advisory Council, NASA, 2018, Available: https://www.lpi.usra.edu/pac/presentations/0218/Morgan.pdf [March 05, 2022]
C. Marmo, T. M. Hare, S. Erard, B. Cecconi, F. Costard, F. Schmidt, A. Rossi, "FITS Format for Planetary Surfaces: Bridging the Gap Between FITS World Coordinate Systems and Geographical Information Systems", in Proc. Lunar Planet Science Conference LXXVIII, ID 1870, 2016.
L. Keszthelyi, T. Becker, T, Titus, S. Sides, L. Gaddis, T. Hare, R. Kirk, K. Edmundson, J. Anderson, "Utilizing the Integrated Software for Imagers and Spectrometers (ISIS) to Support Future Missions", in Proc. Lunar Planetary Science Conference XLV, ID 1686, 2014.
J. A. Skinner, T. M. Hare, C. M. Fortezzo, M. A. Hunter, "Planetary Geologic Mapping Handbook", U.S. Geological Survey. Astrogeology Science Center, 2014, Available: https://planetarymapping.wr.usgs.gov/Page/view/Guidelines [March 02, 2022]
J. R. Laura, T. M. Hare, L. R. Gaddis, R. L. Fergason, J. A. Skinner, J.J. Hagerty, B. A. Archinal, "Towards a Planetary Spatial Data Infrastructure", ISPRS International Journal of Geoinformatics, vol.6(6), 181, 2017.
J. R. Laura, M. Bland, R. L. Fergaso, T. M. Hare, B. A. Archinal, "Framework for the Development of Planetary Spatial Data Infrastructures: A Europa Case Study", Earth and Space Science, vol. 5, pp.486-502, 2018.
S. Hennig, M. Belgui, "User-centric SDI: Addressing users' requirements in third generation SDI. The example of nature-SDIplus", in Proc. Geoforum Perspektiv 10, 2011.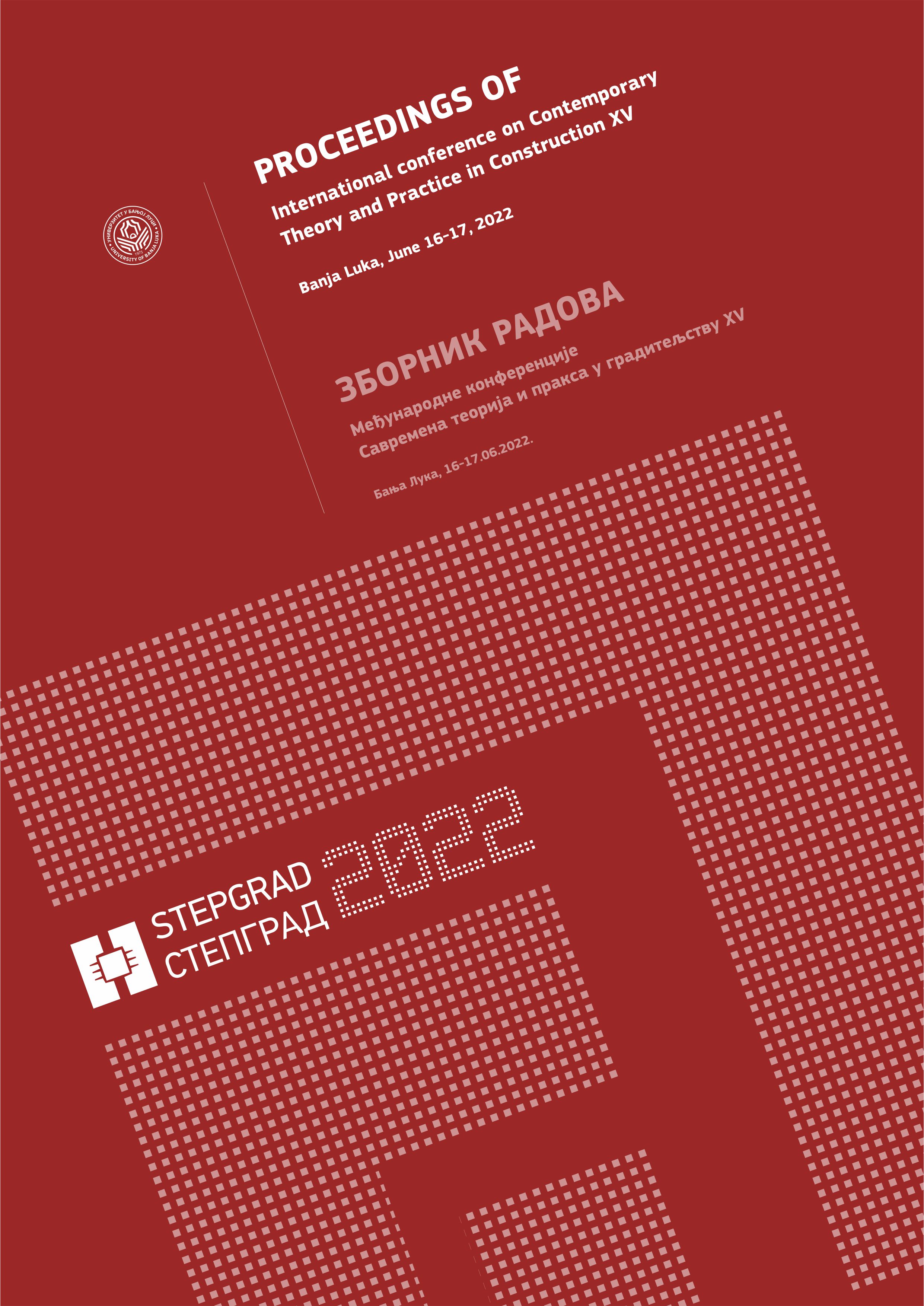 Downloads
How to Cite
[1]
Z. Nevistić and Željko Bačić, "USER NEEDS ASSESSMENT FOR THE ESTABLISHMENT OF SPATIAL DATA INFRASTRUCTURE OF CELESTIAL BODIES", STEPGRAD, vol. 1, no. 15, pp. 476-486, Oct. 2022.