CONTROL OF SUBSTRUCTURE CONSTRUCTION OF RAILWAYS IN THE REPUBLIC OF SERBIA
Abstract
Control of compaction of natural soil (in excavation) or compacted in the embankment during the construction of roads is one of the basic forms of quality control of the substructure. When building high-speed roads (highways and high-speed railways), the priority is to achieve a high level of control over the performed work. In order to prevent differential settlement (during the construction of the embankment), or to change the volume due to additional compaction of the material, which inevitably leads to deformations, it is necessary to perform optimal compaction of the material. Within this paper, the technical regulations governing the control of compaction in the construction of railway infrastructure in the Republic of Serbia are presented.
References
Instructions 338 were adopted for the control of compaction of the substrate of railway tracks by the dynamic method with a device with a light falling weight on the JŽ railway network, Official Gazette ZJŽ No. 1/2006, Belgrade, Serbia, 2006.
Regulations on the design of reconstruction and construction of certain elements of the railway infrastructure of certain main railway lines were adopted, Official Gazette of the RS, No. 100/2012, Belgrade, Serbia, 2012.
Regulations on technical conditions and maintenance of the substructure of railways were adopted, Official Gazette of RS, No. 39/2016 and 74/2016, Belgrade, Serbia, 2016.
S. Lehmann,''Investigation of the correlation between static and dynamic plate load tests,'' BSc thesis, Technische Universität Darmstadt, Germany, 2011.
P. Anagnosti and M. Rašula, ''Application of German railways rugulations on use of falling weight testing device for assessment of soil compactness,'' in Proceeding of International conference Geotechnical aspects of Construction, 2005, pp. 469-472.
D. Rakić, I. Basarić Ikodinović and M. Ljubojev, ''Filter rules for soil and geosynthetics,'' Mining and Metallurgy Engineering Bor, No. 1-2, pp. 1-12, 2021.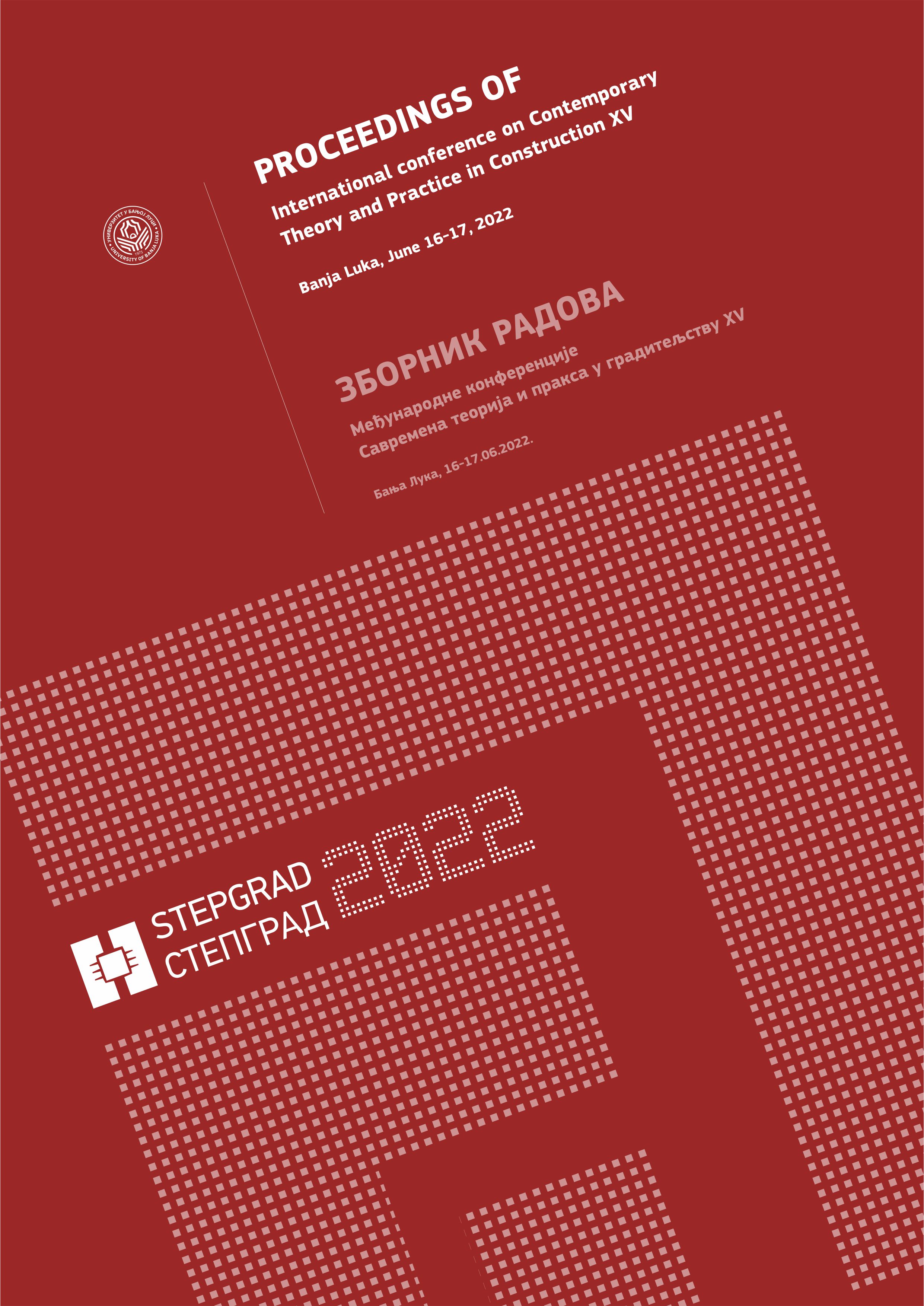 Downloads
How to Cite
[1]
D. Lukić, D. Rakić, and I. Bašarić Ikodinović, "CONTROL OF SUBSTRUCTURE CONSTRUCTION OF RAILWAYS IN THE REPUBLIC OF SERBIA", STEPGRAD, vol. 1, no. 15, pp. 600-607, Mar. 2023.