MODERN TECHNOLOGIES AS A DETERMINANT OF SUSTAINABLE ECONOMIC GROWTH AND DEVELOPMENT OF SMALL OPEN ECONOMIES
Potentials, challenges and possible responses
Abstract
The modern age is characterized by strong development and application of information and communication tech- nologies (ICT) and Industry 4.0, which determine sig- nificant changes in the economy and society as a whole, and especially affect production and business processes, economic growth and development, productivity, busi- ness models, required qualifications and workers' skills, the education system, as well as people's daily lives. Thanks to that, developed countries are already achiev- ing significant effects in terms of efficiency, productiv- ity, flexibility, gross domestic product (GDP) and living standards growth, and there are opportunities for small open economies to create their own approaches to accel- erate growth and convergence with developed countries. Otherwise, the negative consequences known as digital sharing are also possible.
The aim of this paper is to present, based on relevant lit- erature and experiences of individual countries, the po- tentials, challenges and possible responses of economic and business policy makers aimed at the application of ICT and Industry 4.0 in small open economies, such as the Western Balkans.
The paper is structured as follows: Introductory remarks - elaboration of the theoretical basis, characteristics and implications of ICT and Industry 4.0 on the economy and society as a whole; Methodology - review of rel- evant current literature; Results - presentation of basic potentials, challenges and possible responses of small open economies in the function of accelerating econom- ic growth; and Discussion - concluding remarks and rec- ommendations for possible responses.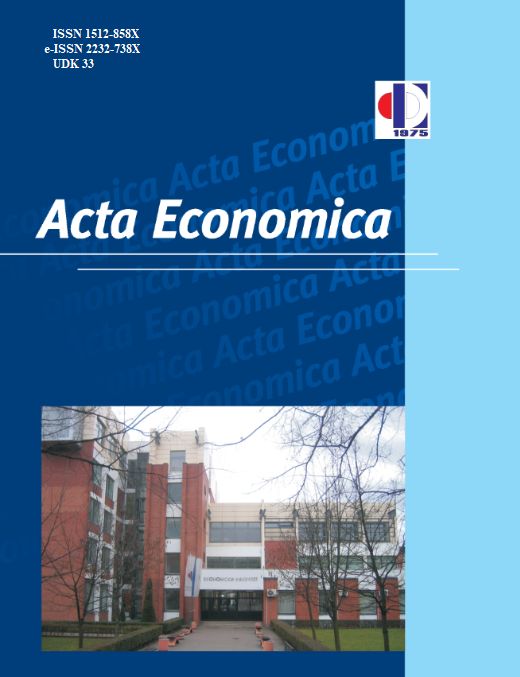 Downloads