TEXTILE TECHNOLOGICAL PROPERTIES OF LAMINATED SILICA AEROGEL BLANKET
Abstract
Silica aerogel blankets made from silica aerogel integrated into non-woven fabrics are superinsulative thin materials that can be also used in technical textiles and clothing. Textile technological properties of silica aerogel blanket laminated with a water vapour permeable membrane and polyester warp knitted fabric were studied. The five layers laminate had good mechanical properties, and was resistant to rubbing, was water vapour permeable, hydrophobic and oleophilic material with good thermal insulation. Laminated material is a little too heavy to be used as clothing and also a little rigid. Silica aerogel is prone to crushing during use. The laminate will be softer and more flexible after being used for a certain time. Analysed laminated silica aerogel blanket is suitable for technical textiles, such as sleeping bags, flexible protective covers such as outdoor pillows, wheelchairs pillows for winter conditions, for personal protective garments, etc.
References
[1] A. Venkateswara Rao, et al., Aerogels handbook, Springer, New York, Dordrecht, Heidelberg, London 2011, 103−124.

[2] T. Filetin, Primjena nanomaterijala u tehnici [Application of Nanomaterials in Engineering], Accessed: 15-06-2013. <http://titan.fsb.hr/~tfiletin/pdf/hazu_nano1.pdf>.

[3] C. J. Stepanian, Highly flexible aerogel insulated textile-like blankets, US Patent Application Publication, 2007/0154698 A1, 2007.

[4] NN. Spaceloft, 2011. <http://www.aerogel.si/5_1_spaceloft.htm> Accessed: 2011-04-11.

[5] H. H. Tang, E. S. Orndoff, L. A. Trevino, Thermal performance of space suit elements with aerogel insulation for moon and Mars exploration. Accessed: 2011-04-12.
http://webcache.googleusercontent.com/search?q=cache:http://papers.sae.org/2006-01-2235/.

[6] Aspen Aerogels: Ultra thin Spaceloft insulation. http://www.airtightdistribution.com/pdfs/Spaceloft_Brochure.pdf.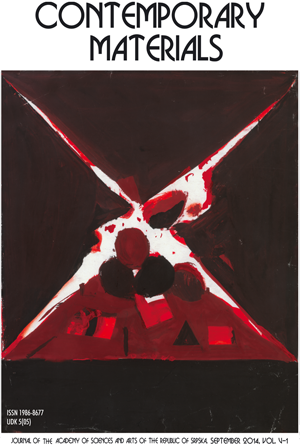 Downloads