ENERGETIC AND ECONOMIC ASPECTS OF TRIBOLOGICAL PROPERTIES OF AUSTEMPERED NODULAR CASTING
Abstract
Tribological properties of austempered ductile irons, as well as of other materials, are determined by measuring the friction force in tribo-mechanical systems (energetic aspect) and by measuring wear parameters (economic aspects). Tribological properties of two types of austempered ductile irons are presented from both of these aspects. Experimental investigation was realised on "Pin on Disk" tribometer. PQ index was used as a wear parameter for wear intensity determination.
References
M. Giussani, M. Pichler, M. M. Nikolaeva-Dimitrova, What Is the Outdoor Temperature Coefficients of Photovoltaic Systems Connected to the Grid? Comparison of Different Module Technologies in Three Italian Locations, 27th European Photovoltaic Solar Energy Conference and Exhibition, Frankfurt, Germany 2012, 3280–3283.
P. K. Dash, N. C. Gupta, Effect of Tem-perature on Power Output from Different Commercially available Photovoltaic Modules, Int. Journal of Engineering Research and Applications, Vol. 5−1 Part 1 (2015) 148−151.
S. Shaari, K. Sopian, Nowshad Amin, M. N. Kassim, The Temperature Dependence Coefficients of Amorphous Silicon and Crystalline Photovoltaic Modules Using Malaysian Field Test Investigation, American Journal of Applied Sciences, Vol. 6−4 (2009) 586−593.
G. Makridesa, B. Zinsserb, G. E. Georg-hioua, M. Schubertb, J. H. Werner, Temperature behaviour of different photovoltaic systems installed in Cyprus and Germany, 17th International Photovoltaic Science and Engine-ering Conference Solar Energy Materials and Solar Cells, Volume 93−6/7 (2009) 1095–1099.
E. Skoplaki, J. A. Palyvos, On the temperature dependence of photovoltaic module electrical performance: A review of efficiency/power correlations, ScienceDirect, Solar Energy, Vol. 83−5 (2009) 614–624.
S. Dubey, J. N. Sarvaiya, B. Seshadri, Temperature Dependent Photovoltaic (PV) Efficiency and Its Effect on PV Production in the World A Review, PV Asia Pacific Conference 2012, Energy Procedia, Vol. 33 (2013) 311–321.
S. Platikanov, P. Tsankov, D. Markova, M. Petkov, University Photovoltaic System In Gabrovo, Plenary Report, International Scientific Conference UNITECH'08, Gabrovo, Bulgaria 2008, 37−44.
P. Tsankov, S. Platikanov, D. Markova, Monitoring System For University Photovoltaic Installation, International Scientific Conference UNITECH'08, Gabrovo, Bulgaria 2008, I-54-I-57.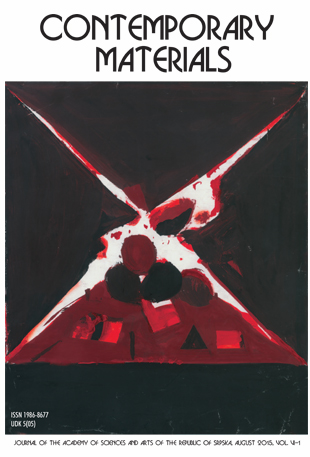 Downloads