EVALUATION OF GINGIVAL MICROLEAKAGE IN CLASS II COMPOSITE RESTORATIONS: AN IN VITRO STUDY
Abstract
Introduction: Evaluation of microleakage is important for assessing the success of new restorative materials and methods. The aim of this study was to assess the microleakage of class II restorations with different flowable composites as liners and two different polymerization techniques classic and soft start.
Materials and Methods: 40 extracted human premolars teeth with class II cavity preparation medial and distal (80 cavities) were divided into four groups: 1.Vertise Flow (VF)+micro hybrid composite Herculite 2.Surefil SDR Flow (SDRF)+micro-hybrid composite Herculite 3.Tetric Flow (TF)+micro-hybrid composite Herculite 4.control group micro-hybrid composite Herculite. Mesial cavities are polymerized with classic and distal cavity with soft start technique of polymerization. After that, the samples were immersed in 0.5% AgNO3 solution and sectioned into the mesiodistal direction. Using a stereomicroscope (Nikon - Japan), with a magnification of 40x, the gingival microleakage of cavities was examined. Data were analyzed using Fisher's and Student's tests.
Results: After using the classical polymerization technique, all three used flowable composites VF+Herculite, SDRF+Herculite, TF+Herculite showed less gingival microleakage than the control group. This difference was statistically significant. After the application of the soft-start technique of polymerization, VF+Herculite and SDRF+Hercules showed a statistically significant reduction in gingival microleakage, while TF+Herculite showed a comparable result with control group, without a statistically significant difference. There was no statistically significant difference between classical and soft start polymerization techniques.
Conclusion: Flowable composites in this study have reduced gingival microleakage and can be used as liners in the restoration of II class cavities.
Keywords: Microleakage, class II restoration, flowable composite, polymerization.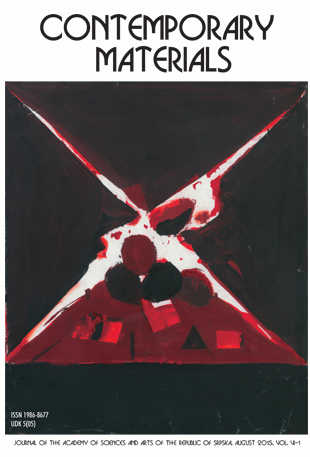 Downloads