TENDENCY OF GLOBAL CAPACITY DEVELOPMENT OF RENEWABLE ENERGY SOURCES IN THE WORLD IN THE LAST TEN YEARS
Abstract
It is well-known that, in the past decades, the burning of fossil fuels was
identified as the major cause of climate change. Climate change mitigation is becoming a
central concern of global society. Limiting global warming to below 2 °C above the
temperature of the pre-industrial period is the key to preserving global ecosystems and
providing a secure basis for human activities, as well as reducing excessive environmental
change. The ambitions increased at an accelerated pace with a dramatic expansion of net
zero-emission targets. Increasing pressure from citizens and society has forced countries to
intensify their climate plans, while the private sector has bought a record amount of
renewable energy. An energy system based on fossil fuels must be replaced by renewable
energy with low carbon emissions with improved energy efficiency. That applies to all
consumers of fossil energy: cities, villages, building sectors, industry, transport, agriculture,
and forestry. The paper explores and presents the strategy of energy development of
renewable energy sources in the world. The application of new technologies that have led to
developing renewable energy sources is presented in detail: wind energy, solar energy, small
hydropower plants, biomass, and their increase in the total share of energy production, i.e.,
reduced fossil fuel use in energy production. Investments in new technologies used in
renewable energy sources have led to increases in employment worldwide. Analysis of the
trend of increased energy production from RES (Renewable Energy Sources) with
investment plans, the employment rate for each energy source, and the development of
renewable energy sources in the coming period are provided.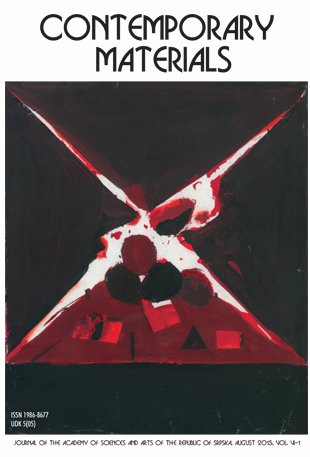 Downloads