POTENTIAL CONSTRAINT OF RAINFALL AVAILABILITY ON THE ESTABLISHMENT AND EXPANSION OF AGROFORESTRY IN THE MOPANI DISTRICT, LIMPOPO PROVINCE IN SOUTH AFRICA
Abstract
Agroforestry is a land use system that includes the use of woody perennial and
agricultural crops and animals in combination to achieve beneficial ecological and
economical interactions for food, fiber and livestock production. South Africa is
considered a semi – arid country vulnerable to water stress, particularly drought.
Limpopo Province average annual rainfall is 600mm and the threshold for rainfall
agriculture is averaged at 250mm annually. In terms of forestry, rainfall needs to be
higher than 750mm per annum to sustain commercial forestry. The objective of the
study was to determine the potential constraint of rainwater on the establishment
and expansion of agroforestry in Mopani district, Limpopo Province. A purposive
sampling technique was used to select 62 agrosilviculture community growers and
were spread on the 20ha SAFCOL forestland and each grower was allocated a row
of 3226m2 (1ha = 10000m2; 20ha * 10000 = 200000m2/62) for production.
Quantitative and qualitative designs were used. The results were based on the
month the data collection started: September 2019 rainfall results indicated that
there was generally good rainfall (25 - 50mm) in the agroforestry sites as compared
to the agricultural open field areas. October 2019 rainfall situation improved with
an increase in rainfall (51 - 100mm). During November and December 2019,
increasing rainfall was experienced at 100 - 200mm and 175 - 250mm,
respectively. The last three rainfall status (33rd, median & 66th percentiles)
indicated the estimates of rainfall in the future years. It estimated annual rainfalls at
601 and +1000mm; +1000mm & +1000mm across 33rd, 50th & 66th percentiles,
respectively. This rainfall situation is well above the Limpopo Province annual
average rainfall, agriculture and forestry thresholds. Currently, the eucalyptus trees were integrated with other crops including maize, sweet potatoes, groundnuts and
bambara nuts. It is thus recommended that the establishment and expansion of
agroforestry be carried out in the identified suitable areas.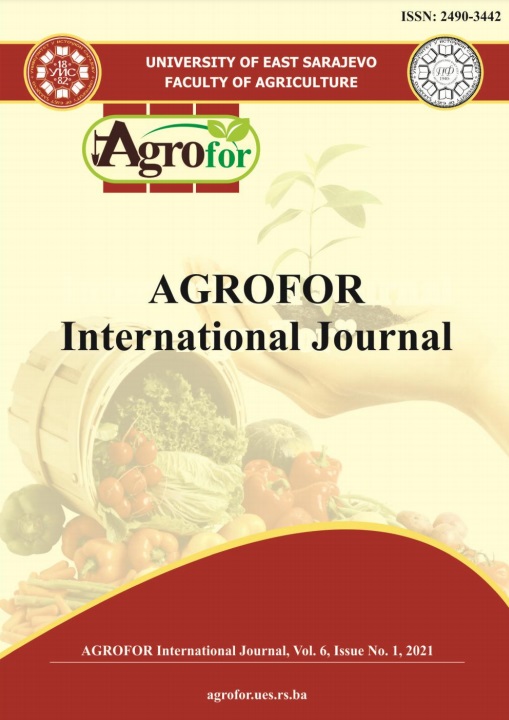 Downloads