COMMERCIAL BANKS AND THEIR EFFECT ON SMALL AND MEDIUM ENTERPRISES FINANCING IN RWANDA: A CASE STUDY OF KIGALI CITY AND SOUTHERN PROVINCE
##article.abstract##
Commercial Banks worldwide are identified to be one of the key players in the
financial industry that have positively affected individuals involved in business,
and the economy at large, through the functions they perform in the economy.
However, inadequate financing in the activities of Small and Medium Enterprises
(SMEs) is still the major constraint faced by people involved in business activities.
Even though the Government of Rwanda has made effort to improve the
accessibility to credit, entrepreneurs still have some challenges to access financial
services in order to improve their businesses. The purpose of this research was to
assess the contribution of commercial banks in financing SMEs in Rwanda. A
sample of 60 SMEs was selected in Kigali and Southern Province of Rwanda. Data
was collected from the respondents through a structured questionnaire. The
collected data were analyzed using descriptive statistics such as frequencies and
percentage distributions. A Pearson Chi-Square Test was used to analyze the
relationship between commercial banks and SMEs in Rwanda. The results
indicated that the main purposes of loan application were start-up capital, working
capital and expansion of businesses. The results also revealed that there was
positive relationship between commercial banks and SMEs in Rwanda. The results
revealed as well, that commercial banks in Rwanda played a crucial role in
contribution to SME's economic development and small and medium
entrepreneurs who got credit from commercial banks expanded their businesses
and increased their income.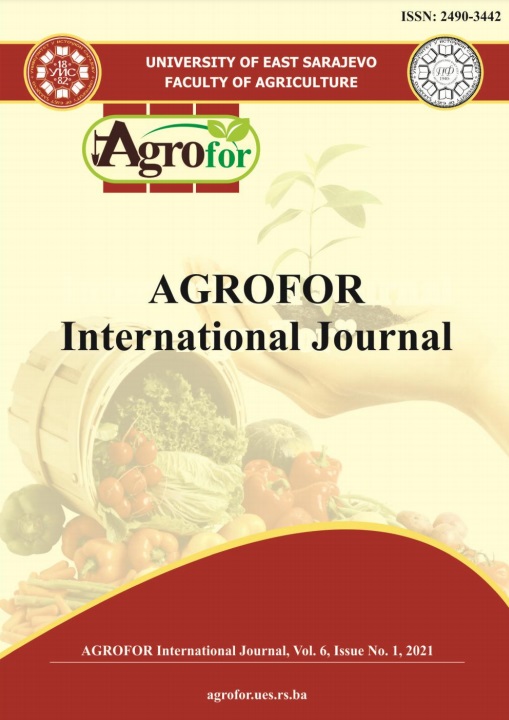 Downloads
##submissions.published##
##section.section##
Чланци