QUALITY OF TABLE EGGS OF WHITE AND BROWN SHELL
Abstract
Since the white shell eggs are present in the domestic market, it is necessary to examine their quality in order for consumers to be adequately informed, especially because they have certain prejudices against white shell eggs. The purpose of this study was to examine the effects of genotype (brown or white layers) on the table eggs quality after storage of 28 days. Total of 60 eggs from two strains of laying hens (Hisex brown and Hisex white) were sampled and the first set of 15 eggs were examined first day after laying. The second set of 15 eggs per strain was stored in a refrigerator (4°C) and examined after storage period of 28 days. The following egg quality parameters were evaluated: egg weight, shell breaking force, albumen height, Haugh units (HU) and yolk color. The results showed no significant differences in egg quality parameters between white and brown shell eggs neither in fresh eggs nor after storage. However, in both strains the storage significantly affected the albumen height (6.34 vs. 5.46 mm in brown eggs; 6.74 vs. 5.64 mm in white eggs) and HU (76.87 vs.70.40 in brown eggs; 79.11 vs. 71.44 in white eggs).
pH values of albumen were not significantly affected by storage (9.14 vs.9.35 in brown eggs; 9.37 vs. 9.42 in white eggs). The results suggest that the albumen height and the HU significantly decreased during storage in both white and brown shell eggs.
Key words: Brown eggs, White eggs, Storage, Quality.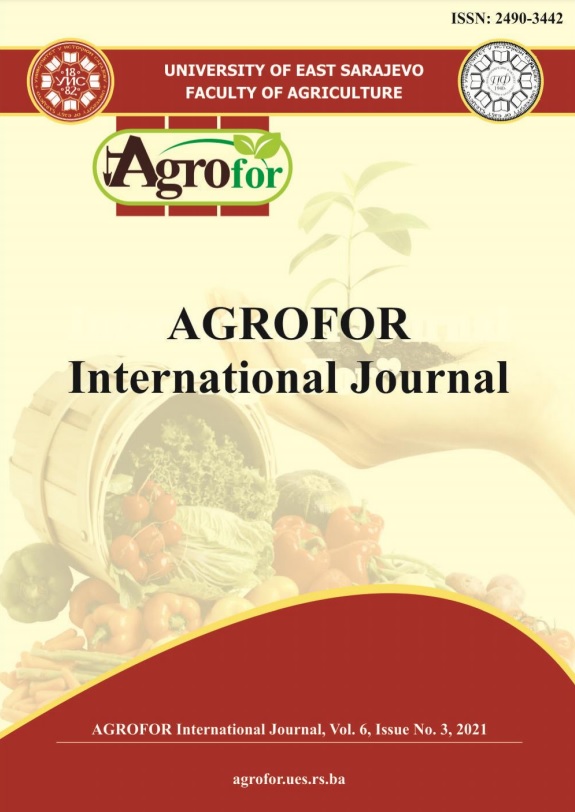 Downloads