ATTITUDES OF FARMERS FROM THE AREAS WITH NATURAL CONSTRAINTS TOWARD AGRICULTURAL AND RURAL DEVELOPMENT SUPPORT
Abstract
Farmers and rural areas, especially those with natural constraints, face a number of challenges, such as lower yields, difficult access to markets, depopulation and devastation of the rural environment. Agricultural policy in Serbia does not provide a special measure for farmers in these areas which is opposite to the practice in the European Union. Nevertheless, farmers in Serbia can benefit from measures that have a specific treatment for farms located in the areas with natural constraints. The aim of this paper is to examine the attitudes of the farmers in the areas with natural constraints toward agricultural and rural development support in Serbia. Data collection was organized using a stratified simple random sampling and it included 371 farms. Face-to-face interviews were conducted during July-August 2018 in the mountainous area of East and South Serbia. The questionnaire contained information about socio-economic characteristics of the farms, attitudes on agricultural and rural policy and future plans. The data were analyzed using descriptive statistic method (measures of central tendency and variability). The results indicate that almost all farmers use direct payments and have enough information and experience to apply for this support. On the other hand, the research reveals a low level of application of rural development support especially
for measures aimed at the improvement of the quality of life and diversification of the farm income, as well as measures for environmental improvement. Results provide information for policymakers that can be useful for creating more efficient rural development support aimed at farmers in the areas with natural constraints.
Keywords: areas with natural constraints, subsidies, attitudes, Serbia.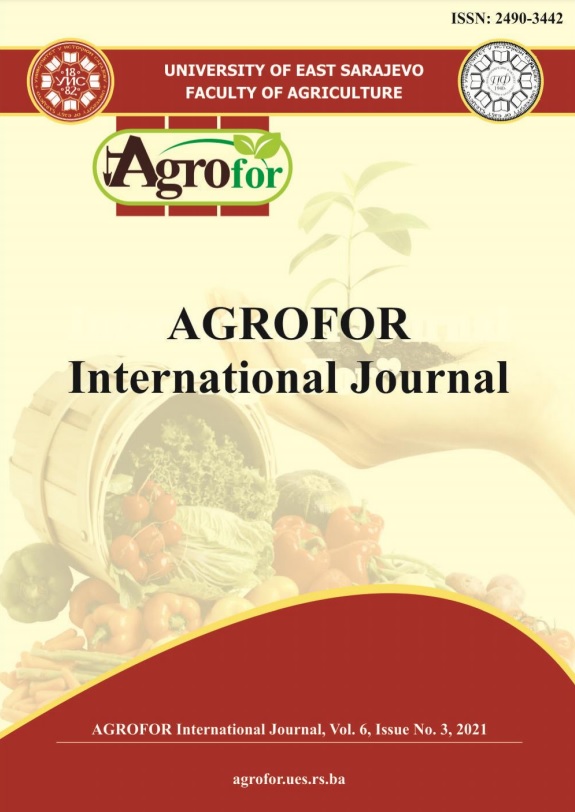 Downloads