VERIFICATION, CALIBRATION AND CONFORMITY ASSESSMENT OF ROTATING LASERS APPLIED IN BUILDING AND SURVEYING MEASUREMENT TASKS
Abstract
This paper specifies field procedures described by international norm ISO 17123-6, to be adopted
when determining and evaluating the quality of rotating lasers and their ancillary equipment when
used in building and surveying measurements for levelling tasks. It will be shown analysis and
statistical tests in order to check the conformity of the equipment with the selected specifications.
Also, this paper will promote the leveling systems delivered for complete quality verification of
rotating lasers, as an automated reference laboratory system.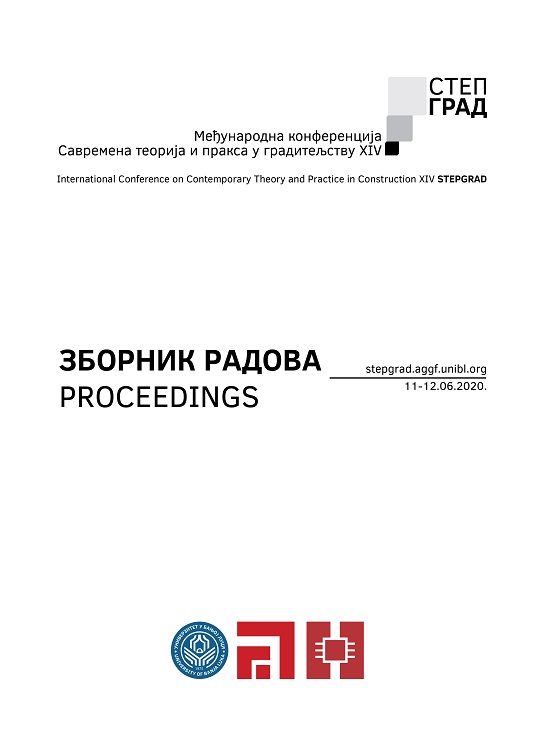 Downloads
How to Cite
[1]
A. Milinković, S. Tucikešić, and K. Ristić, "VERIFICATION, CALIBRATION AND CONFORMITY ASSESSMENT OF ROTATING LASERS APPLIED IN BUILDING AND SURVEYING MEASUREMENT TASKS", STEPGRAD, no. 14, Jun. 2020.