ACCELEROMETRIC NETWORK AND ELASTIC RESPONSE SPECTRUM FOR GROUND TYPE A IN THE REPUBLIC OF SRPSKA
Abstract
This paper presents the content of an analysis of available relevant accelerometric data, which aims
at identifying a group of nationally determined parameters in the field of seismological activity that
was used in the preparation phase of the B&H national annex for Eurocode 8. Seismological data
analysis related to parameters that are in Eurocode 8 open to national choice, refer to the: soil
classification, horizontal elastic response spectrum and reference ground acceleration, respectively
seismic hazard map.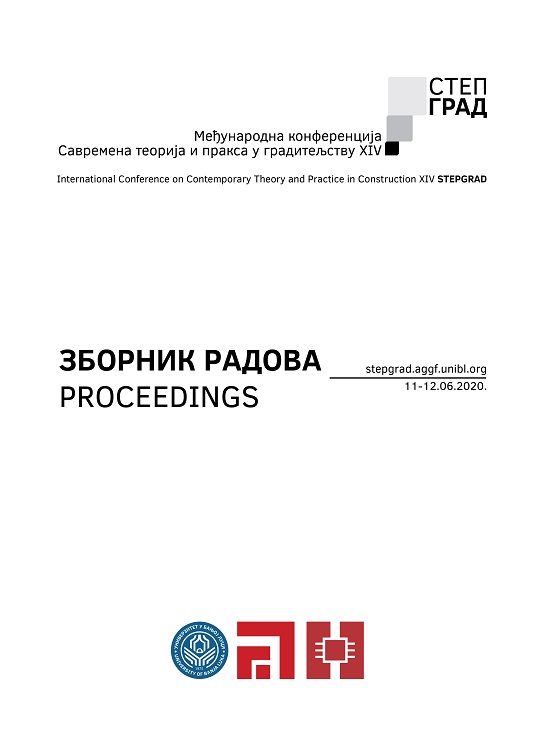 Downloads
How to Cite
[1]
S. Cvijić Amulić and S. Tucikešić, "ACCELEROMETRIC NETWORK AND ELASTIC RESPONSE SPECTRUM FOR GROUND TYPE A IN THE REPUBLIC OF SRPSKA", STEPGRAD, no. 14, Jun. 2020.