3D MODELS BASED ON UAV IMAGES AND GNSS TECHNOLOGY IN THE FIELDS OF ARCHITECTURE, CIVIL ENGINEERING, SPATIAL PLANNING, AND ENERGETICS
Abstract
The paper presents projects in the fields of architecture, spatial planning and energetics, in order to analyze the quality of 3D terrain models obtained by combining photogrammetry using drone images (UAV) and terrestrial measurements obtained by GNSS technology. In terms of geometric accuracy, the geometry of the reconstructed point clouds was controlled in three different projects. The achieved geometric accuracy met the criteria of required accuracy defined by clients. Further, the paper provides an overview of the advantages and disadvantages of such a methodology, as well as a review of the legislation that accompanies UAV systems in Bosnia and Herzegovina / Republika Srpska.
References
U.S. Department of transportation-Federal Aviation Administration (FAA). (2013). Integration of Civil Unmanned Aircraft System (UAS) in the National Airspace System (NAS) Roadmap. (First Edition) [On-line]. Доступно на: www.faa.gov/uas/resources/policy_library/media/uas_roadmap_2013.pdf [7.2.2022.]
Правилник о условима за извођење летачких опрација дроновима. Закон о ваздухопловству Босне и Херцеговине (,,Службени гласник Бих", број: 39/09 и 25/18).
DJI. ,,https://www.dji.com/phantom-4-rtk" [17.2.2022.]
WINGTRA. ,,https://wingtra.com/"[17.2.2022.]
DJI. ,, https://www.dji.com/flysafe/geo-map" [19.2.2022.]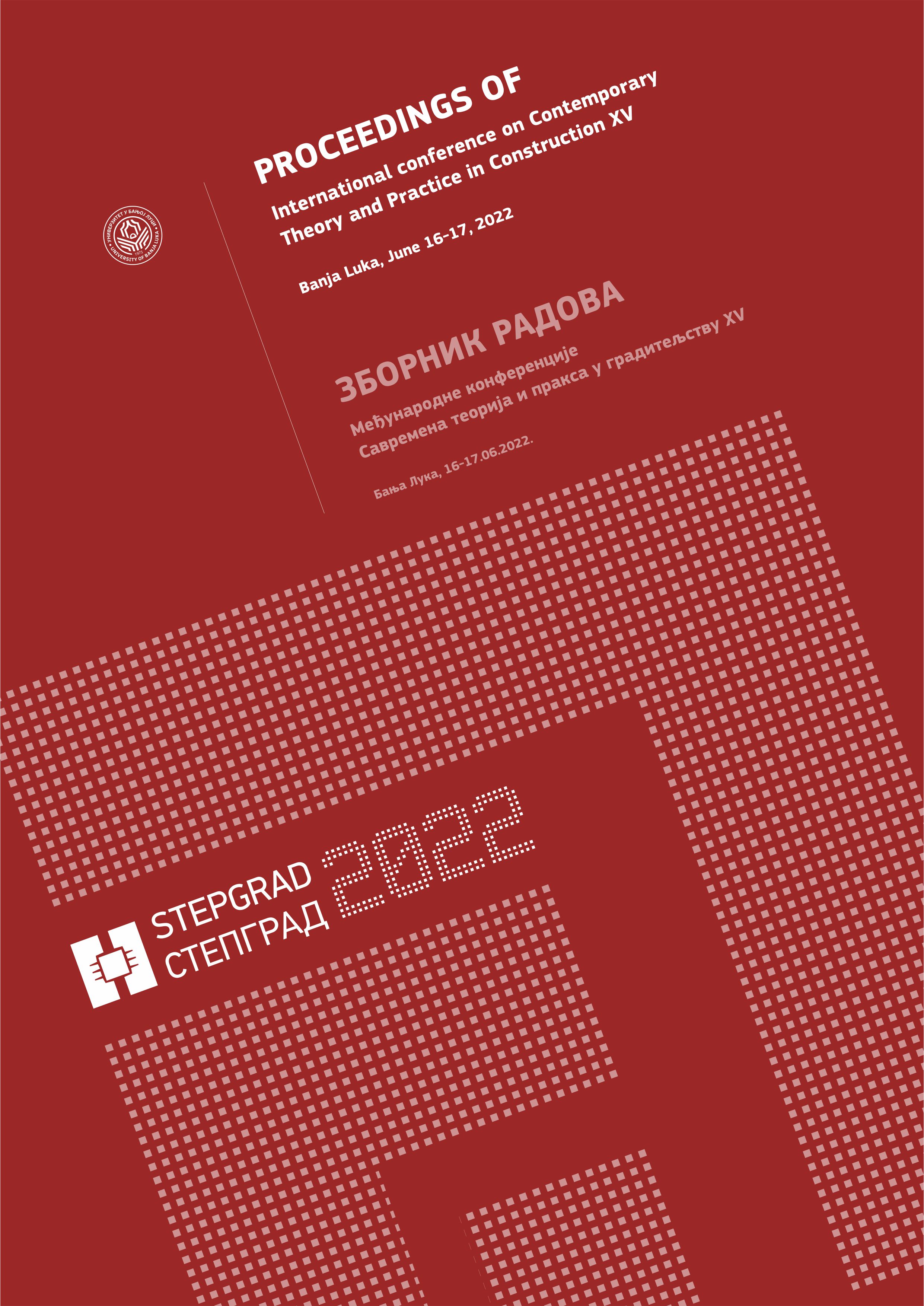 Downloads
How to Cite
[1]
S. Jovanović and S. Tucikešić, "3D MODELS BASED ON UAV IMAGES AND GNSS TECHNOLOGY IN THE FIELDS OF ARCHITECTURE, CIVIL ENGINEERING, SPATIAL PLANNING, AND ENERGETICS", STEPGRAD, vol. 1, no. 15, pp. 680-686, Mar. 2023.