SECURITY MEASURES ORIENTED TOWARD THE PERPETRATORS OF VIOLENT CRIMES IN THE REPUBLIKA SRPSKA
Abstract
Violence, as a destructive form of behavior, has always been
present in interactive relationships. Legislation defines certain forms of its
manifestation as offenses and provides for appropriate criminal sanctions. The
Criminal Code of Republika Srpska retained the solutions from the Law on
Amendments and Supplements to the 2013 Criminal Code of Republika Srpska,
when certain novelties were introduced regarding criminal legal responses to
violent crimes. This paper addresses personality traits in individuals who commit
violent crimes, as well as security measures oriented toward the perpetrators of
violent crimes in the criminal legislation of Republika Srpska.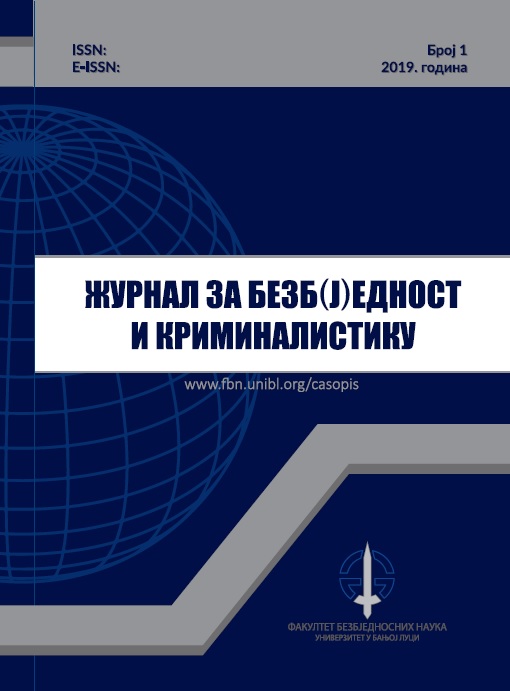 Downloads